Why is the burning rate of Shib Tokens so high?
The SHIB army has transferred 315.7 million Shiba Inu coins to dead-end wallets during the last 48 hours. The tokens were eliminated from the overall SHIB stock currently circulating in just about 27 transactions. Burning SHIB merely involves removing coins from trade and storing them in a frozen wallet. This process allegedly creates a scarcity for the second-largest meme currency.
Burning coins is a regular activity in the cryptocurrency sector. It is a guaranteed method of reducing the number of digital currencies in circulation. Multiple initiatives burn as many coins as they can manage to acquire. ShibBurn, the tracking platform, burnt SHIB tokens, it was the most quantity of meme tokens burned in a single exchange at the period. The timeframe's burning rate has increased to 361.82 percent. Around 26,800,150,775 SHIB ($408,970) has already been burned since the platform's burning function was launched, as per the data from Burn Portal.
Shiba Inu plummeting in the volatile market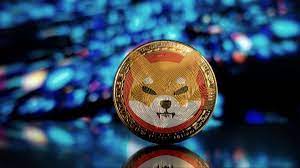 Despite the release of the Shiba Inu burning gateway on April 25, 2022, the value of Shiba Inu continues to plummet, resulting in a significant burn of SHIB coins. SHIB tokens were burnt up overnight from the Shiba Inu burn portal. The meme coin has steadily declined despite the constant burning of SHIB coins. During the current crypto market slaughter, Shiba Inu reached its lowest value in seven months. The current price of SHIB is $0.000015 per token. Experts forecast that Shiba Inu price will continue to slide after reaching its lowest rate in seven months.
Shib rises above FTT in WhaleStats
The on-chain statistics portal WhaleStats focuses on the list of top wallets on Ethereum, BSC, Polygon, and other chains. WhaleStats has informed the world about Shiba Inu trading positions with a currency that is normally one slot above than SHIB on ETH whales' list of top 10 holdings. Shiba has already overtaken FTX Token (FTT), the native currency of the prominent FTX exchange located in the United States. However, the total cost of SHIB controlled by such whales has fallen below $400 million, marking a new low. SHIB is now in the third position, while FTT is in the fourth.
The entire amount of FTX Coin operated by whales at the moment is $328,626,696 in FTT, which represents 9.28 percent of their total portfolio. SHIB accounts for 11.7 percent of the total.