Notification for maintenance
The largest cryptocurrency exchange in the market, Binance, has announced in a blog post that it would shut down its Ethereum wallet on June 27 for repairs. The Team informed the users through their website as well. The notice stated:
On 2022-06-27, 06:00, Binance will execute wallet maintenance for the Ethereum Network (ERC20). Approximately two hours will be needed for the service.
During the wallet update, the exchange of tokens on the Ethereum Network (ERC20) won't be bothered.
Beginning at 2022-06-27 05:55, withdrawals and deposits on the Ethereum Blockchain (ERC20) will be halted.
After the repair is finished, we'll resume money transfers. There won't be any further information released.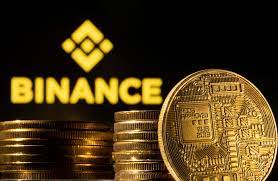 Binance has been performing quite a few checks lately
The business has lately performed many wallet maintenance procedures, including this one. Binance performed maintenance on its Tron wallet a day ago, which also momentarily halted TRX deposits and withdrawals. Before that, Bitcoin transfers and deposits were affected similarly on June 14, which the firm representative attributed to a stalled on-chain operation.
Binance carried out maintenance for Tron wallet on June 23. The maintenance procedure lasted one hour. Trading activities for Tron continued during that period. Binance had no more statements planned regarding the beginning or completion of the technical procedure.
A week ago, Binance abruptly stopped accepting Bitcoin deposits and withdrawals as well, citing a stalled on-chain transaction as the source of the problem. When there is extreme market volatility, major cryptocurrency exchanges frequently face performance concerns. The biggest cryptocurrency's price fell to as far as $23,964 earlier on June 13 on the Bitstamp platform, continuing a gloomy trajectory. Amid the escalating sell-off, the entire market value of cryptocurrencies fell below the $1 trillion mark for the very first time after January 2021.