Bitcoin mining uses as much electricity as Houston
According to a congressional Democratic inquiry, the top seven U.S. Bitcoin mining businesses use as much electricity as Houston, a significant town in the U.S. state of Texas. This report was confirmed by The New York Times. Sen. Elizabeth Warren, a member of the party's liberal movement who is well-known for being anti-crypto, asserts that BTC miners are responsible for a "substantial" amount of miner pollution. According to Warren, the amount of energy used and the quantity of Carbon dioxide emission associated with bitcoin mining activities should indeed be reported separately.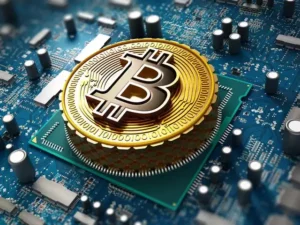 The Massachusetts senator claimed in April that purchasing Bitcoin was similar to purchasing "thin air." Massive data facilities with specialized technology are run by BTC miners to tackle challenging arithmetic problems. For instance, Marathon Digital manages up to 33,000 highly technical machines, and by early 2023, it aims to significantly grow that figure. According to an analysis by 5minutecoins, the U.S. accounts for the largest portion of the world's BTC mining power. As of May, the top three regions for crypto mining were Georgia, Texas, and Kentucky. 
Precautions are taken by citizens to reduce energy consumption
The intense temperature that was taxing the electricity system and jeopardizing its integrity earlier this month led Texas-based Bitcoin miners to unilaterally opt to turn down their equipment. Additionally, citizens were urged to turn off any superfluous equipment in order to save the region from experiencing electricity outages. According to the research, Texas citizens' electricity prices increased due to the rise in electricity usage in the bitcoin mining sector.