What is Bitcoin SV?
The acronym "Bitcoin SV" refers to "Bitcoin Satoshi Vision," since the technology system and its currency were created to carry out the vision of Satoshi Nakamoto, the mysterious inventor of Bitcoin. The 5minutecoins team will look into further questions regarding BSV in this blog and the Bitcoin SV price predictions for 2023.
Over the years, there have been several bifurcations (Forks) in the Bitcoin network. Bitcoin Cash, Bitcoin Gold, as well as Bitcoin SV, are a few of the famous Bitcoin forks.
Is BSV the same as Bitcoin?
The very first decentralized virtual currency to exist was Bitcoin. A person or group made it of people under the alias Satoshi Nakamoto. As a decentralized and secure way to store and transmit value, Bitcoin's architecture is geared at being used as a universal digital currency.
To deploy a bigger block size and increase the scalability of the network, Bitcoin Cash was developed. BSV supporters think that larger block sizes were Satoshi Nakamoto's only planned scalability-focused solution. They initially supported the Bitcoin Cash hard fork for this reason.
The creators of Bitcoin Cash proceeded to make structural modifications to its system over time. The rejection of these changes by BSV supporters led to a hard fork that gave birth to Bitcoin SV.
As a result, Bitcoin Cash which itself was a split of Bitcoin, gave rise to Bitcoin SV. BSV was developed in November 2018 by a team of people under the direction of Craig Wright, who asserts to be Satoshi Nakamoto, the person who invented Bitcoin.
Bitcoin SV price predictions for 2023
Bitcoin SV is now priced at $43.14 in regards to its USD value as of January 30, 2023, with a price movement of -1.15% over the previous hour. BSV has an $831,128,403 market value and a $40,853,989.00 24-hour trading volume. In the market for cryptocurrencies, this places Bitcoin SV (BSV) at position 55.
These are our Bitcoin SV price predictions by the end of 2023, in case you're a cryptocurrency investor and curious.
The technical analysis projections for the price of BSV will surpass an average market price of $67.94, with the lowest price value of $65.73 before the end of the present year. Additionally, BSV has a top price point of $74.82 that it may reach.
Predictions for the upcoming 3 months
BSV Price Predictions for February 2023: In terms of February 2023, Bitcoin SV is anticipated to cost at least $45.48. The BSV price ranges from $47.25 to $49.50 with an average price of $47.25.
March 2023 Bitcoin SV Price Projection: By the month of March, the going value of Bitcoin SV (BSV) may reach $49.14. BSV may trade at a maximum price of $51.39 and a minimum anticipated price of $47.37.
April 2023 Bitcoin SV Price Assessment: Around $53.84 may be the highest Bitcoin SV price at that time. Additionally, BSV's minimum price in April 2023 is $48.90, and its AVERAGE price is $51.10.
Is BSV better than Bitcoin?
Although both BTC and BSV are digital currencies built on the blockchain, there are some significant distinctions between them. BSV is focused on developing into an enterprise-grade network for enterprise applications, whereas BTC is focused on serving as a decentralized virtual currency for storage and exchange of value.
BSV needs more community support, nevertheless. It's one of the causes behind the delisting of BSV from popular cryptocurrency exchanges including Binance, Robinhood, and Bitfinex. Therefore, even if BSV has the capacity to develop, its future is far from assured.
Will Bitcoin SV price prediction go up?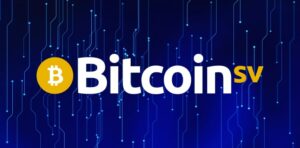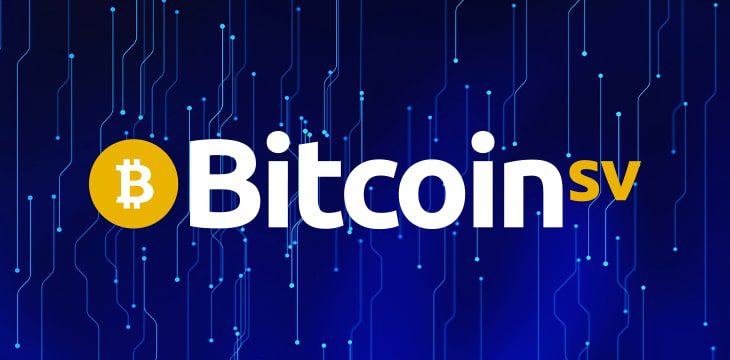 The price of Bitcoin SV has a remarkable potential to soar to unprecedented heights. The value of BSV is anticipated to rise. By 2030, experts and business professionals predict that BSV will reach its greatest price of $2,299.06.
Given that scarcity often leads to price increases, BSV's value is anticipated to climb further. Please be aware that every investment carries some risk. Before making any decisions, just engage in what you are capable of and do the most research you can.
Conclusion
The supply and demand factors influence the Bitcoin SV price predictions, just like they do for any other asset. Fundamental occurrences like block rewards, hard forks, or suitable network modifications can have an impact on these dynamics. The price of BSV may also be impacted by laws, corporate and governmental acceptance, cryptocurrency trading hacks, and other actual occurrences. In a short amount of time, the market value of BSV might vary considerably.