Crypto Jamie is a cryptocurrency entrepreneur and content creator. He is a popular figure in the cryptocurrency and blockchain content community.
Q/A with Crypto Jamie
The 5minutecoins team got an opportunity to communicate with Crypto Jamie himself. He gave some great insights for cryptocurrency enthusiasts.
Personal Journey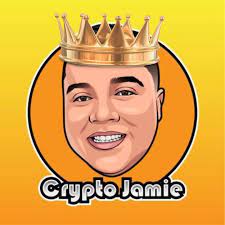 Please tell us about your personal journey in the cryptocurrency industry. How did you first become involved in this field and what are your goals for the future? Additionally, please share any current projects or plans you have in the works.
Like many others, I first became interested in cryptocurrency during the lockdown in 2020. I had always been curious about it but didn't have enough knowledge or funds to invest. Eventually, I felt confident enough to make my first investment in February 2021. While working two jobs, I spent months researching crypto late into the night. By November 2021, my wife and I had quit our jobs to travel and trade.
I recently launched a website, chainking.io, which offers free educational resources and guides on how to trade crypto. I believe there are too many barriers to entry in the crypto space and want to make it as accessible as possible through free education. I also plan to speak at crypto events throughout the year about removing these barriers.
Is Bitcoin still ruling the crypto world?
In your expert opinion, which cryptocurrency do you believe has the most potential for growth and success in the current market?
In my opinion, Bitcoin is still the most promising cryptocurrency in terms of growth and success. While smaller coins may show promise, I believe that true value shines through when the market is tough.
Piece of advice from Jamie
What advice would you give to someone who is new to the world of cryptocurrency?
My advice for someone new to the world of cryptocurrency would be to listen, watch, and engage with as many different sources of information as possible. All the information you need to educate yourself in this is available online, so there's no need to pay for 'expert' advice. Additionally, it's important only to invest what you can afford to lose as the crypto market is highly volatile. And remember, don't get emotionally attached to a project, always take profits.
Upcoming events in the crypto industry to look out for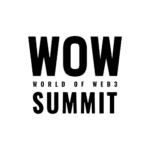 4. What are some upcoming projects or events that you are particularly excited about in cryptocurrency?
I'm excited about the London Blockchain Economy event in February. March is also a big month for crypto events, I'll be attending several events in Dubai such as the crypto expo, AIBC, and the blockchain economy Dubai. I'll also be speaking on a panel at the crypto expo. After that, I'm heading to the WOW Summit Hong Kong. The project I'm most excited about at the moment is bitcoin. Bitcoin is always number one for me.
Social details
Instagram @cryptojamienft
https://instagram.com/cryptojamienft?igshid=YmMyMTA2M2Y=

Binance
https://s.binance.com/lnsTrnBu

TikTok @cryptojamienft
https://www.tiktok.com/@cryptojamienft?_t=8ZC7Ms7sUli&_r=1

Twitter @realcryptojamie?

Discord
https://discord.gg/SB5h9brZ

Telegram
https://t.me/TheCryptoBrosUK