The Dubai Police has announced that it would introduce its second collection of non-fungible tokens (NFTs) during The Gulf Information Technology Expo in 2022, months after releasing its first collection (GITEX). The next NFT collection will also be available to residents of other countries.
Dubai Police with a new initiative in UAE
According to a source, Dubai Police is getting ready to launch its second round of non-fungible tokens (NFT) just months after the first round saw roughly 23 million individuals express interest in purchasing them. The second set of NFTs from the law enforcement organization will reportedly be unveiled at GITEX this year.
After launching its initial collection, they allegedly became one of the first governments around the world and the first in the United Arab Emirates (UAE) to mint NFTs. The police department reports that since then, it has acquired more than 7,000 communications from people who are curious about the tokens.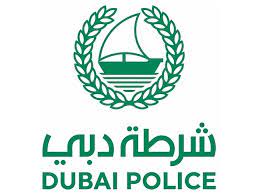 Digital Asset Raffle Draw 
Khalid Nasser Al Razooqi, the director of the General Department of Artificial Intelligence at the Dubai Police, also stated in comments published by Khaleej Times that all respondents were approached to confirm their digital wallet accounts, and those who complied with the specifications were selected to play in a raffle draw, in which 150 people won and earned free digital assets from the Police. The director proposed that similar to the first NFT collection, foreigners would also have the opportunity to obtain Dubai Police's upcoming selection without having to pay anything.
Al Razooqi is cited in another analysis that examines the most engaged nations in depth. The UAE, Nigeria, India, the US, and Saudi Arabia are among the nations that have the highest levels of interaction, according to the survey. According to reports, a total of 589,173 reads of news articles on the Dubai Police NFT came from these nations.