Started with a literal tweet of Elon Musk and initially known as Floki inu, floki is now one of the key tokens in today's crypto universe. Known for its memebility the token is often assumed to be the younger brother of meme supremacy doge and Shiba inu coins.
Where did it all start?
Elon Musk, the CEO of Tesla and SpaceX, posted a picture of his Shiba Inu puppy on Twitter in September 2021 with the message "Floki has arrived."
Based on the name of the pet, the meme cryptocurrency coin "Floki" increased by 1,000% in just two days and by roughly 1,500% in just 72 hours after launch. After Musk's tweet, the value of additional Floki-themed coins including FlokiPup Inu, Baby Floki, Shiba Inu, and Floki Shiba Inu eventually rose as well.
The idea of cryptocurrency that takes inspiration from memes is intriguing indeed, because it uses meme humor to address real-world issues. Although still in its infancy, the Floki currency has seen a rise in market cap and value in recent months. But is it really fine to trust a token whose price is affected by mere tweetski? How far is it safe to invest in it? Besides, it is always better to understand the dynamics of a crypto currency before investing in it rather than an oblivious approach, so let's find how!
About Floki
Floki is an under-development DAO i.e. decentralised autonomous organisation. It's named after Elon Musk's dog, Shiba Inu. However, the whitepaper specifically says it's not a meme but a movement.
Since its inception, Floki has shown consistent performance. As of December 2021, the market cap stands at $1.06 billion. This is pretty impressive for a cryptocurrency that hasn't even been around for a long time.
The price to purchase this coin is now quite low. Its highest value to date was $0.0003359, which was reached on November 4, 2021. Since then, it has fluctuated in value in an upward and downward direction, but it has not yet returned to its peak.
Building wealth
The makers of Floki have confirmed that there are up to 10 trillion tokens available, which is undoubtedly a very large token supply.
Dogecoin and Shiba Inu began only as meme-based coins, but the developers of Floki suggest actual uses for the coin. The cryptocurrency, like many others, might establish itself as a pioneer in the metaverse as it integrates there.
Floki Applications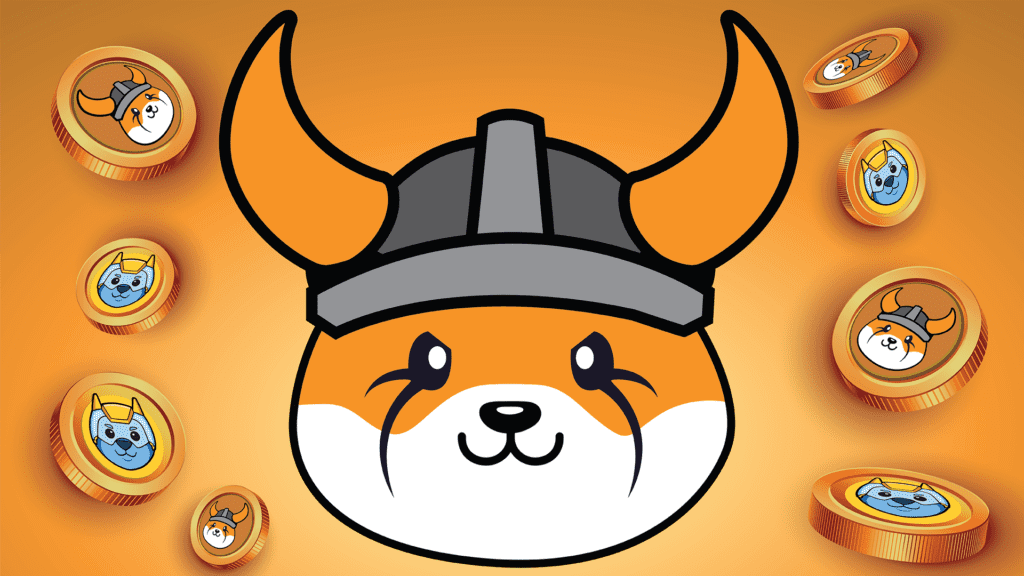 The whitepaper and website for Floki state that it will have three uses or pillars:
The Valhalla play-to-earn NFT metaverse game is being created by the Fteam. And cryptocurrency will be the main form of payment.
Floki will be utilised for an NFT marketplace named FlokiPlace, similar to how many other recent cryptocurrencies have been.
Finally, the Floki University platform will aid in educating people about cryptocurrencies and blockchain in general.
Even though all of that is ambitious, utility project work hasn't really advanced yet. That hasn't prevented people from purchasing it, though.
Is it a Good Investment?
Floki has performed consistently over the final quarter of 2021, although it is still mostly a speculative currency. The so-called real-world applications, such as the NFT marketplace and metaverse games, haven't yet taken shape. If we've learnt anything from Dogecoin, however, that isn't a major drawback.
SSC, an Italian football team, and Floki recently cooperated to display their emblem on the stadium and uniforms. The cryptocurrency is promising because of the association with football. Further agreements like Inverse Finance, and the fact that Shopping.io accepts it.
There is also a petition to include it on Coinbase, the most well-known exchange.
Floki may be worth investing in based on the curiosity and trust people are displaying, particularly those from the crypto groups, even though its performance has not yet demonstrated an even greater impact.
Additionally, purchasing it now is relatively cheap, so even if a token just rises to $0.01, you might still make a tidy profit. But if it happens at all, it might take some time.