One of the most well-liked & safe wallets for mobile devices is Mycelium, which stores bitcoins. It has the ability to store your Bitcoin private keys locally, protecting them from third parties or virtual servers. Mycelium is an HD wallet. Hierarchical Deterministic is sometimes referred to as HD. A string of 12 random words called the Master Seed Key is used by all HD wallets. All subsequent bitcoin addresses are generated sequentially using this seed. The calculation for each of these new addresses involves adding a counter to the end of the first seed key.
Because just one seed key is used to produce all of the bitcoin addresses, the method is known as hierarchical deterministic. In order to protect your wallet in the event that your mobile device is lost or destroyed, this seed key has to be reproduced once and stored securely. Additionally, it offers unmatched cold storage spending capability that enables you to transfer bitcoins by integrating hardware wallets like the Trezor and Keepkey as well as paper wallets.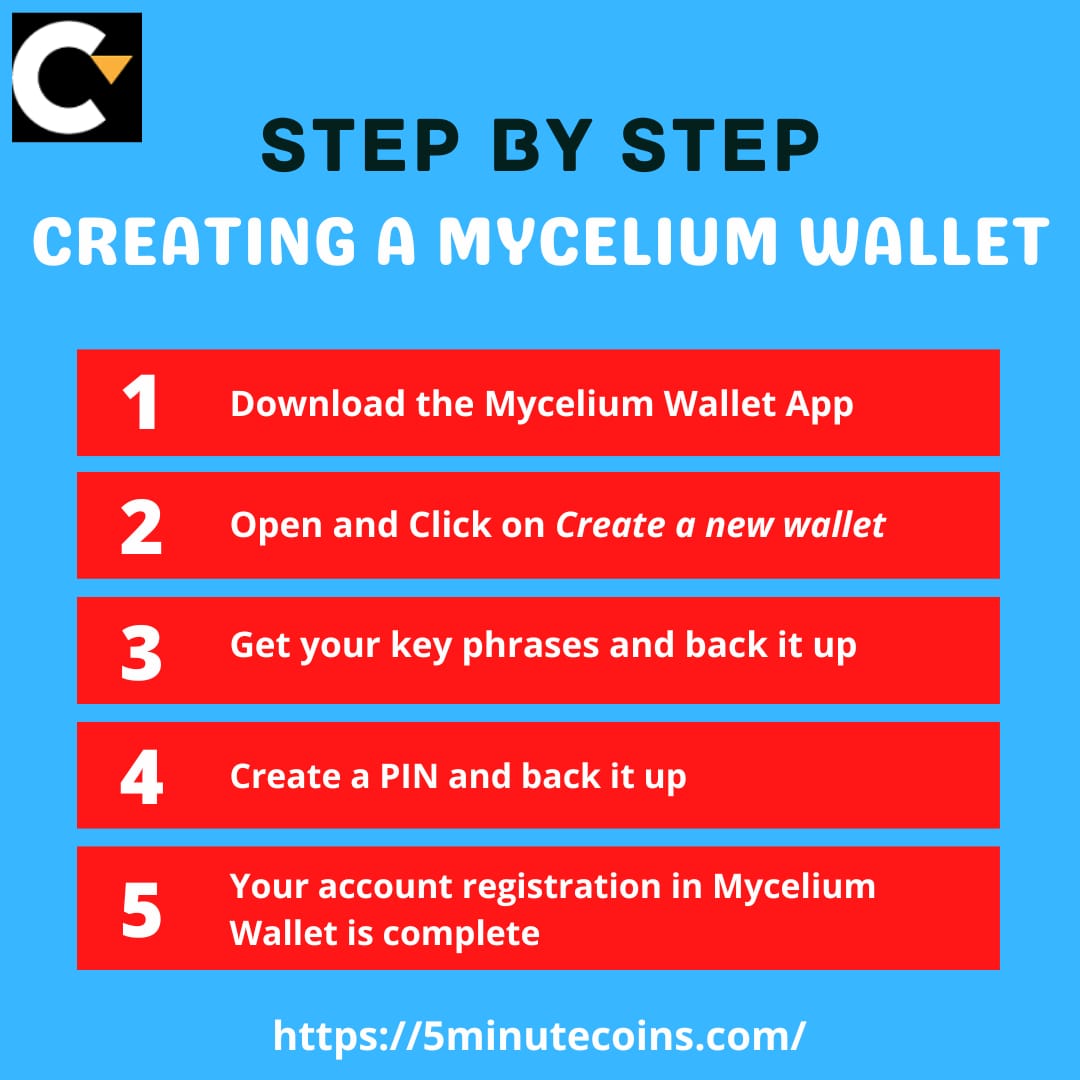 It is thus a bitcoin wallet app for iOS and Android, has excellent regular usage, and is very simple to set up.
Step-by-Step Installation of a Mycelium account
Step 1: From the Play Store or app store, download the Mycelium Bitcoin Wallet, then click Open and choose to Create New.
Step 2: After installation, the wallet will be immediately available for access. However, it is highly recommended for you secure it.
Step 3: Locate the three squares (the menu) in the upper right corner and choose "Backup."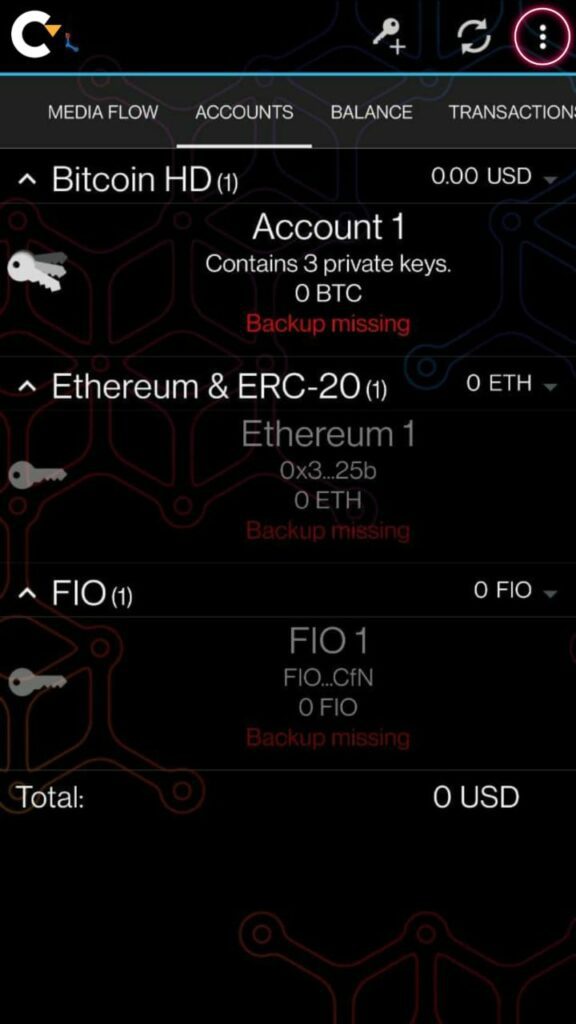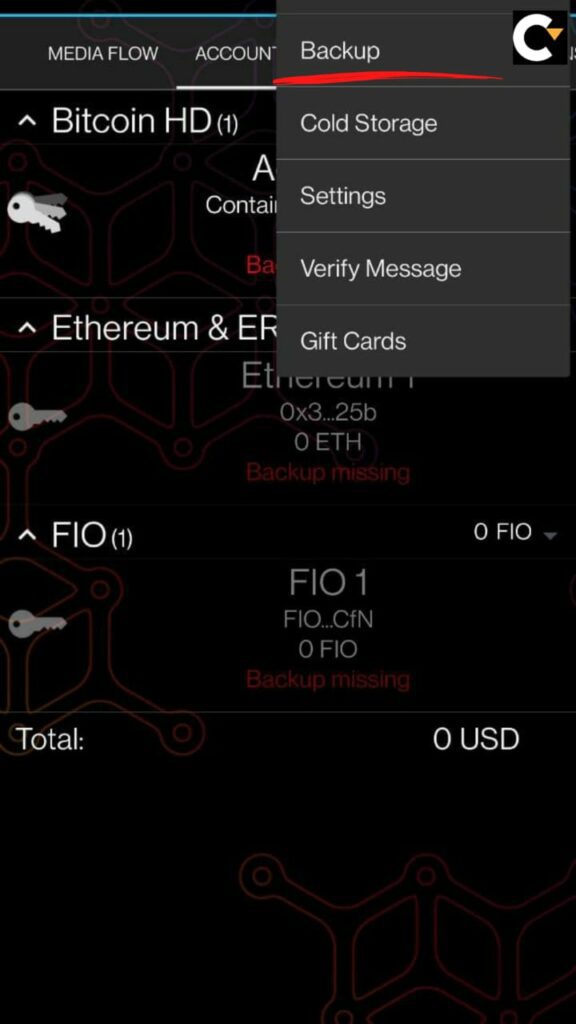 Step 4: There will be 12 words revealed one by one. Put them on paper and safely keep them. It won't be possible for you to snap a screenshot. Never type those words on your computer or in an email. Anyone who learns your 12 words can get into your wallet and take your Bitcoins.
Step 5: Mycelium will ask you to type the words again, one at a time, to make sure you entered them all correctly.
Step 6: Create a PIN code to prevent unauthorized access to your wallet. Every time you use something, you must enter your PIN code.
Step 7: Go to the menu in the upper right corner and choose "settings."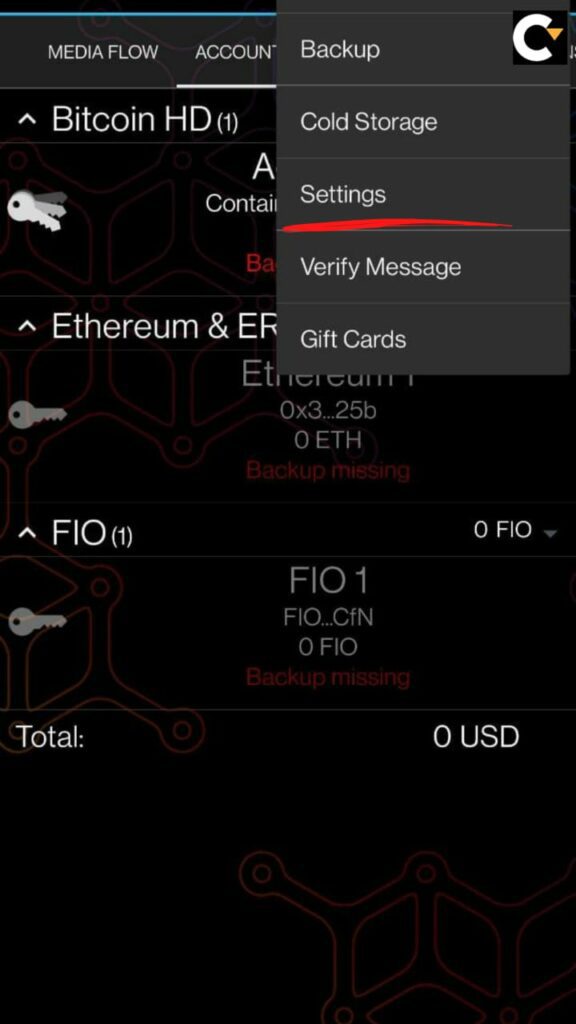 choose "Set PIN Code."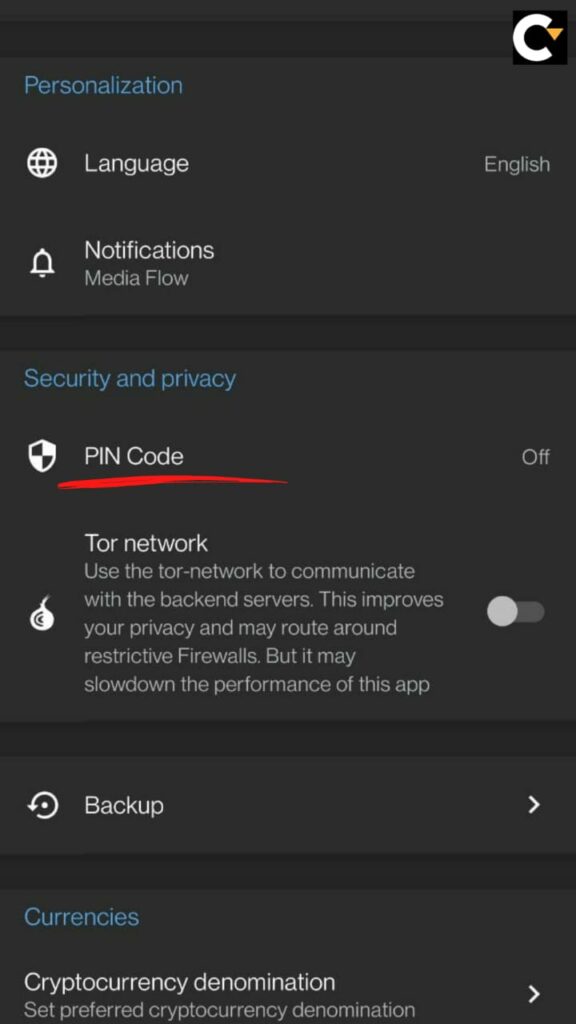 Step 8: Pick a PIN code, and keep it in mind. You won't be able to utilize your Bitcoin without the code. The seed is the only method to access coins if you lose them.
To use your Bitcoins if you forget your passcode or lose your device, you'll need your PIN code.
Getting Payouts in Mycelium
To get a payment, click "Receive" on the balance tab.
You have the option to request a certain amount underneath "Optional Amount."
By letting them read your QR code, you may provide the donor with your Bitcoin address.
Use the "Share Bitcoin Address" feature to post your address or manually copy and paste it into a text.
When the money is sent, wait for them.
You may view the transfer on the Blockchain underneath the "Transactions" page.
ATTENTION: You'll get one confirmation in around 10 minutes. Once you've had at least one verification, it will take 10 minutes before you may transfer that money again.
Sending Funds through Mycelium
To submit a payment, click "Send" on the "Balance" page.
Use one of the three possibilities listed below:
The "Scan QR Code" option is the simplest and fastest choice.
Locate and paste the recipient's Bitcoin address from your "Clipboard" that you previously copied.
Choose "Manual Entry" and enter the Bitcoin address of the receiver.
After entering the recipient's information, click the "Enter Amount" icon and enter the amount you wish to send them.
In the upper right-hand corner, you may choose the type of money.
After entering the amount, click "OK" to return to the payment screen.
Verify all the information is accurate before hitting "Send."
Insert your PIN code to verify the transaction. You've completed it now. Details may be found in the "Transactions" tab.
Some special features of this wallet
Mining Fee
There are four distinct miner fees in Mycelium. Transactions are subject to these fees, which are given to the miner. The creators of Mycelium do not keep this charge.
Purchase History
The Mycelium transaction history tab allows users to view the total amount of bitcoins acquired or given to each address over the course of time.
Contact Book
Users may keep track of the addresses they often trade with using the address book tab. Any number of addresses can be added by the user.
Spending on cold storage
You may use Mycelium to link to your Trezor and Ledger Nano S cold storage devices to make purchases via your app.
You may also use it to scan QR codes and make purchases using paper wallets.