How To Join Metaverse? This is one of the most exciting questions as everyone has been continually searching since Facebook announced to rebrand its company name to the Meta Platforms Inc.
Facebook has become one of the most popular platforms that kept an eye on the latest hardware innovations; however, this wasn't a big surprise.
This platform is slowly – slowly focusing on smart glasses, life-like video calls over the internet & virtual reality headsets. Metaverse is also one of the significant innovations that goes a single step beyond the two-dimensional social media world to the tremendous digital environment.
Popular technology of 21st century
Meta has become one of the most popular technologies that aren't changing their social media platforms such as Instagram, Whatsapp & or Facebook. Still, it continually focuses on creating an ultimate digital world via Metaverse. If a company is working correctly, then Metaverse will surely open the door to lots of new things like social, new work & lots of possibilities for the gaming that will indeed create a positive impact on the regular life.
You will find VR headsets are available from 2016 & there will be a considerable amount of work across the virtual & augmented reality that is also witnessed by lots of companies. They are already trying to create an overall fantastic digital experience in the last five years.
In the last five years, many companies are already trying to deliver the best quality digital experience. But Meta has become a specific company with the capital & scale to successfully deliver on the promise of Metaverse. To know more about Metaverse, one should read the following essential paragraphs carefully.
Also Read – How To Buy Virtual Land In The Metaverse?
What is Metaverse?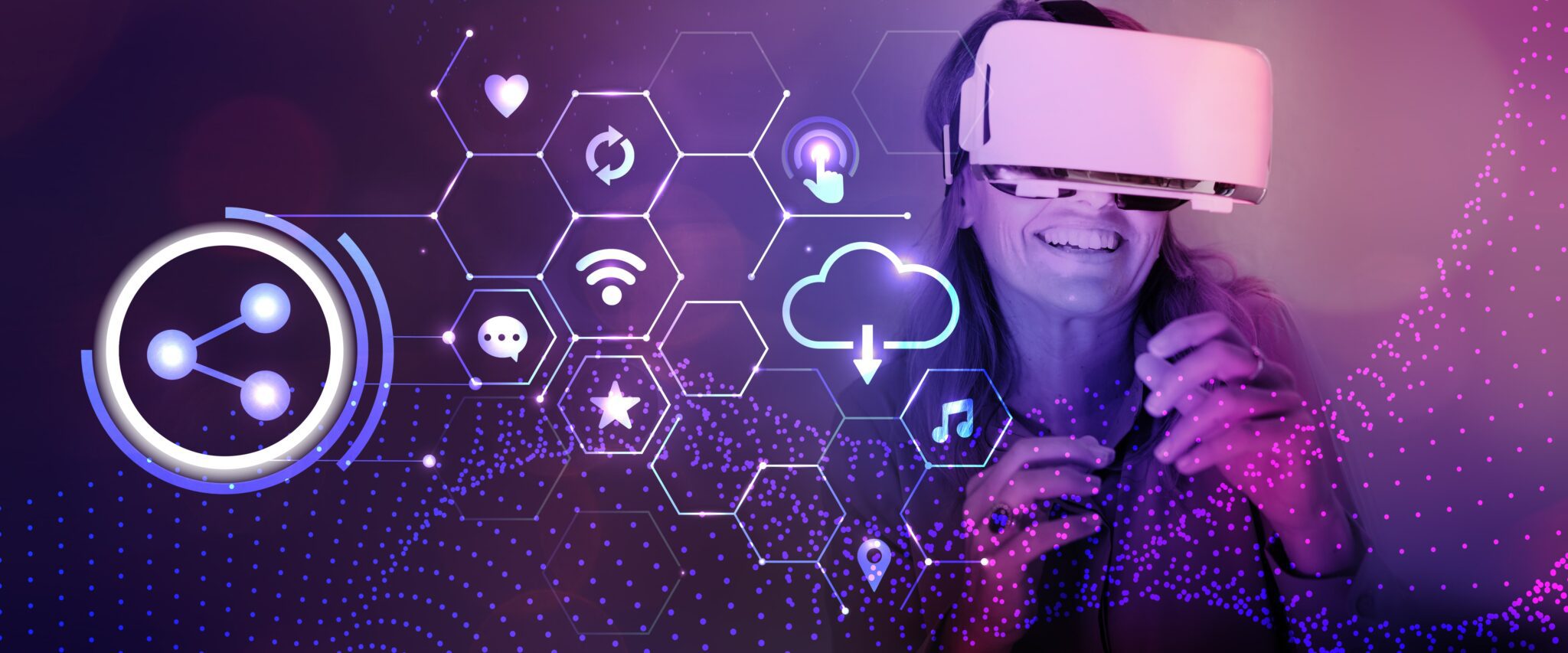 Neal Stephenson introduced the Metaverse in his novel Snow Crash (1992), where he also discusses the parallel environment to the internet where folks will surely use the avatars so they will be able to interact with each other.
This is going to be much better technology if we compare it with social media. However, this is already what Facebook has been trying to do via their Metaverse. The idea is entirely similar that Stephenson will have to organize a conference, so he must clarify everything that he wasn't involved in this project.
No doubt, this idea isn't entirely new, where folks will be able to interact with each other virtually. There are other platforms already available, like Second Life & Habbo Hotel; however, they have created a virtual world where avatars will be able to run free.
However, the popularity of augmented, online gaming & virtual reality is on its hype; that's why Metaverse is also catching the attention of the users. Therefore, the majority of the folks are already searching for how to join Metaverse.
There are so many platforms out there, such as Decentraland, which aims to build a fantastic decentralized world where users are creators.
You can also make the access free to build houses & neighbourhoods also through blockchain to complete the transactions. These platforms are getting the hype, and they are planning to create their own Cryptocurrency also & users will be able to purchase it to purchase the digital assets that could be landed as NFT or character. Hence, before investing a penny in Metaverse, one should carefully research everything about it.
All in all, there are different kinds of Metaverse are out there. Moreover, you will find all the Metaverse are available in the initial development stages only.
This is a world where folks can make the use of immersive real-time 3D interaction with each other in a virtual universe is still a scenario. In the previous six or seven months, we have already experienced the advancements across the world of the Metaverse. However, in the next forthcoming months, we will indeed have the easy to accessible Metaverse.
Also Read – Top 5 Best Metaverse ETFs To Buy In 2022!
Equipment you require to Join Metaverse
If you are looking for how to join Metaverse, then you have come to the right place because we are providing the correct information about it. If you are thinking of ultimately experiencing the Metaverse, then the user will have to invest money in the Oculus Quest 2 virtual reality headset. Make sure that you are purchasing such a tool from a certified and reputed seller that is packed with the storage components & graphics chip also.
This is also packed with the six in-built external tracking cameras that are also following the position of your head & hands also.
After buying the headset, one should also invest money in the oculus touch control that features the buttons & joystick. So you will be able to get access to virtual objects & can easily make interaction with them.
Buy Headset And Experience 3D Environment
If you are one who is making the use of a headset for the first time, then you will also get access to a monochromatic view of the surrounding environment. This will be utterly possible via external tracking cameras. From here, one will be surely able to map out the critical places to walk around. If you are using the augmented reality maker, then you will be surely able to view the complete floor carefully. All things totally depend on you to decide & confirm the boundary.
This headset also performs the sound from all the directions & the best thing about this headset is that one will be surely able to hear the ambient noise in reality.
If you really want to experience the 3D environment, then you will be able to make the use of pair of headphones.
So, it can easily eradicate the chances of unnecessary background noise so you will be able to enjoy the best ever experience.
If you are making use of a headset, then you will also get phone notifications. Users will surely be able to get alerts like a meeting or social notifications also. Moreover, this has become one of the most popular headsets in India, and it has already sold more than 4 million headsets alone in the US. It has already gained popularity in a limited amount of time, and it is also considered one of the most successful VR headsets in the market.
The popularity of the Metaverse has already opened the door for Facebook. The company is already working really hard, and they are going to create the augmented reality technology that will surely take the overall experience to the next level.
Also Read – How To Invest In Metaverse?
Methods To Gain Access & Join The World Of Metaverse
So you are already wondering how to join Metaverse? It isn't a complicated task; if you are reading this article carefully, then in the next step, you will surely join the Decentraland Metaverse.
If you want to make access this platform, then one will requires two most important things, such as a laptop & a crypto wallet also. A lot of people are using computers and smartphones to make access it.
Bear in mind that they don't have sufficient processing power to offer the optimum performance. This is the foremost reason why a popular social media platform like Facebook is continually focusing on the developed advanced hardware such as smart glasses, so users will be able to gain access to Metaverse quickly. If you want to know how to join Metaverse, then you must pay attention to the following important instructions.
1st Step – Create An Avatar & Customize It Properly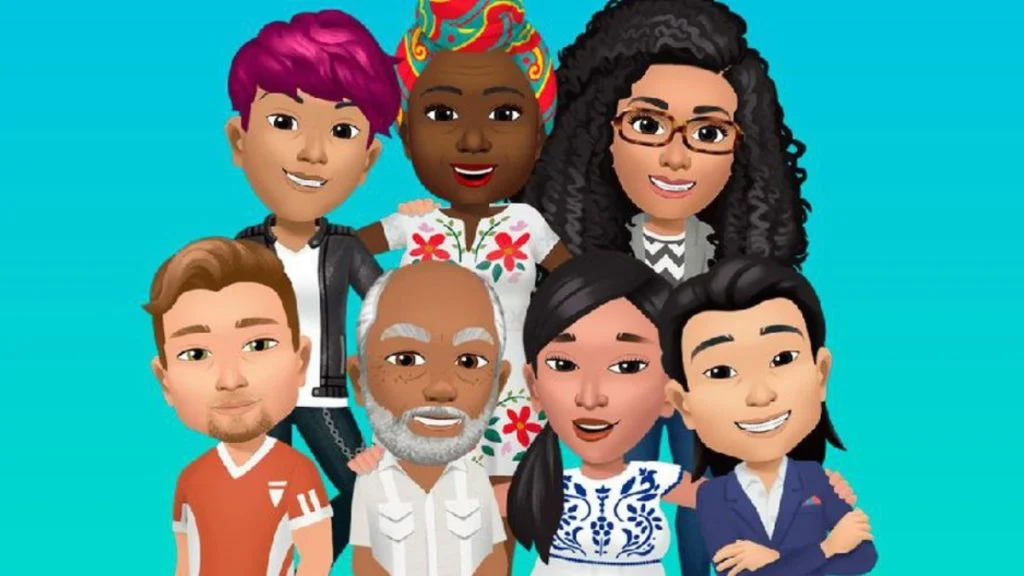 Metaverse totally depends on building an ultimate virtual step, so the foremost step is creating the digital avatar. Decentraland has become one of the most popular platforms that also features a panel in which you will be able to create & customize the avatar according to your requirements. They are also offering several customization related options; you will be able to make changes in the colour of your eyes, hair, and clothing & will be able to accessorize the character as per your needs.
If you are who don't prefer what your character is already wearing, then you will be surely able to make changes in dress or look as per your requirements. Creating an avatar in the world of Metaverse isn't tough; if you are doing everything properly, then it will be able o make it easier for you.
2nd Step – Meet With New Friends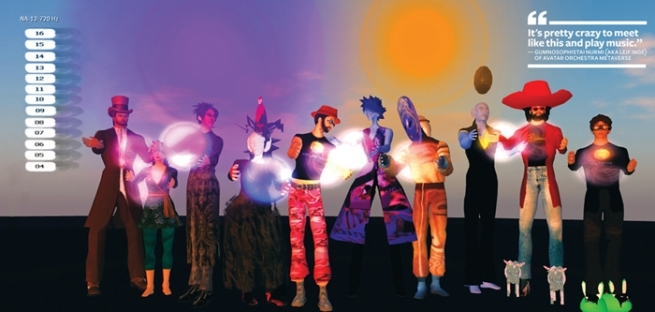 Now, if you have invested sufficient time deciding what your character will surely look like, then one will surely be dropped in the Genesis Plaza that can be an initiating point in the Decentraland. Sometimes, it takes a lot of time to make the adjustment in the space. You can also make the interaction with the characters.
After that, it can be a time to get yourself teleported. After all, this is all Metaverse; you will be able to go where you want without driving or walking. If you are one who wants to teleport yourself into any other spaces, you Decentraland pans out the grid & one will be surely able to choose any kind of other spaces that have been developed by other users & you must reach there. This has become one of the great places where you can easily make lots of new friends also.
3rd Step – Participate In Recreational Activities
Decentraland has become one of the most popular platforms that are also offering an option to play your favourite game without any problem. The majority of the folks prefer to play 'Wonder Mine Crafting Game'. You will find meteors strike the ground in this game & players will need to mine them for the minerals & money.
4th Step – Talk With Your Favorite Friends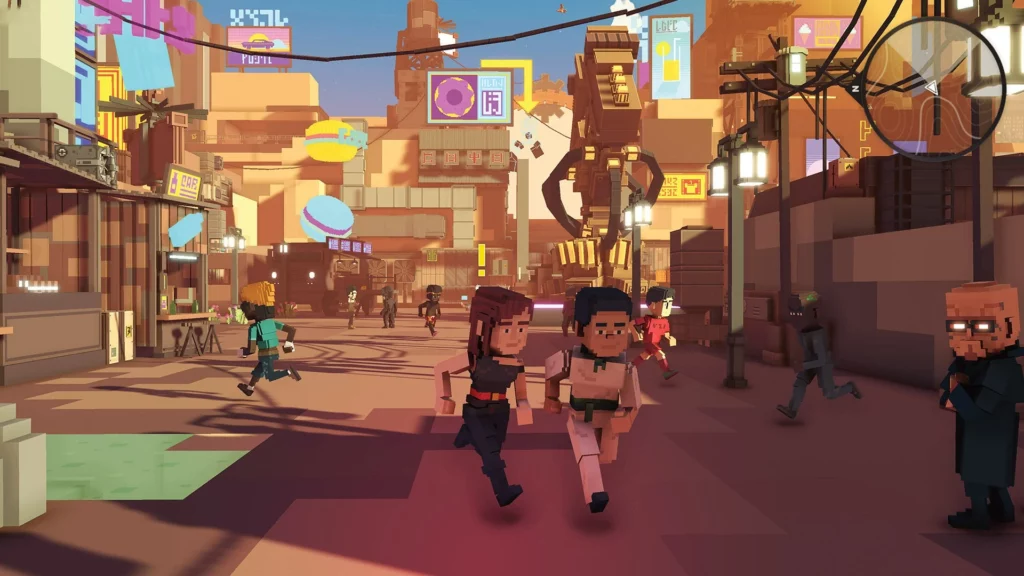 If you are playing your favourite game at Decentraland, then you will surely have a great opportunity to create new friends. One will be able to take the opportunity and make new friends. You can also ask your new friends how they are feeling regarding Metaverse. This is completely similar to so many latest online multiplayer games like Battleground, where you will be able to talk with your friends. This platform offers so many opportunities.
Moreover, if you want to take this journey to the next level, then you can also purchase your own piece of the land & many more things.
Also Read – PancakeSwap staking – A fantastic way to earn passive income!
FAQs On How To Join Metaverse?
Q. 1 How can I join the Metaverse now?
Broadly speaking, there isn't a single method available to make the access Metaverse. This particular concept doesn't completely exist yet because it needs a single universal world which is connected to the internet. Still, there isn't a single application available related to the Metaverse which can be opened.
Q. 2 Is Metaverse free to use the platform or not?
According to the professionals, Metaverse will not be a free platform anymore, but it cannot be expensive if you are comparing it with the modern internet. All you need to pay is the connectivity & hardware costs, but you will not have to worry about not being able to pay the subscription to Metaverse.
Q. 3 Why do I require the VR for the Metaverse?
There will be no agreement that you will require AR or VR to get into the world of Metaverse.
Q. 4 Which Metaverse is the greatest one?
There is a variety of best metaverse crypto projects available like Silks, Decentraland, Enjin & the Sandbox also.
Q 5 How to join the Metaverse?
If you want to know the complete process about how to join Metaverse, then you must read the complete article at 5minutecoins.com, where you will be able to get the solution of it.
Q 6 How to enter into the world of Metaverse?
Users will be able to join Metaverse freely at any kind of time or anywhere across the world without facing any kind of complicated problem.