Jim Rogers thinks that while Bitcoin is ideal for trading, it will end in failure as a form of currency.
Jim Rogers' opinion on the crypto market
Jim Rogers, an American trader, stated in a recent conversation that he would not be prepared to purchase cryptocurrencies, regardless of the price at which they could exchange in the future. He said, "No, the answer is no. However, Rogers seems to leave the possibility of such a venture. He asserts that if Bitcoin becomes the official money of the European Union, he could think about purchasing it. He wants authorities to support cryptocurrencies. Although Rogers calls Bitcoin "great" for speculating, he thinks it will inevitably fail as a form of payment. He believes that nations will maintain their control over the economic supply. The investor has mirrored the thoughts of tycoon Ray Dalio with these remarks.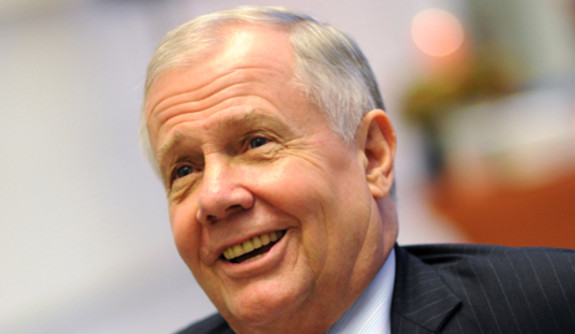 Bitcoin is not money, remarked Rogers
Jim Rogers expressed sorrow for passing on Bitcoin when it was selling for only dollars a decade ago in a May interview. Some believed that the Soros Fund Management co-founder had changed his mind. Rogers just explained in an interview that he still has a very low opinion of Bitcoin.
Before that, he asserted that Bitcoin was only a gambling instrument and not hard cash. He projected that the leading cryptocurrency's value will finally fall to zero in 2020 because authorities all around the world would not let it thrive. Not only Jim Rogers, but other well-known investors also avoid Cryptocurrencies like the devil. Warren Buffett, the CEO of Berkshire Hathaway, previously stated this year that he would not purchase every Bitcoin in use for as few as $25.