What is Metamask?
Installing Metamask is similar to installing any other browser extension. It works as an Ethereum wallet. Once loaded, it gives users the ability to hold ERC-20 tokens and other cryptocurrencies, allowing them to trade through any Ethereum IP. Subscribers may use their currencies to buy goods and services by linking Metamask to Ethereum-based decentralized apps. They can also wager tokens in betting apps and swap them on decentralized exchanges (DEXs). Additionally, it gives users a method to access DeFi apps like Compound and PoolTogether, giving them a gateway into the expanding realm of decentralized finance.
Easy Metamask login guide
Metamask is one of the simplest Ethereum wallets and decentralized app browsers for use. Metamask login can often be established in a few minutes, even though it may look complex to newcomers.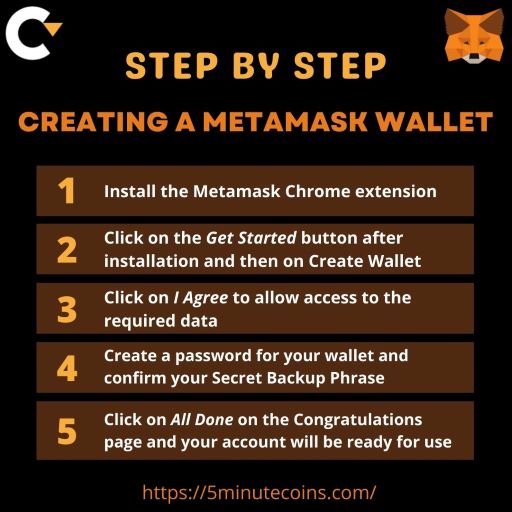 You'll need Chrome, Firefox, or a Chromium-based search engine like Brave to utilize Metamask. 5minutes.coin has provided you with an extensive step-by-step guide to set up your Metamask wallet. Follow the steps given below along with the images for a better understanding of the process —
Step 1: Open your browser and search for Metamask. Enter the website. The home page for metamask will open in front of you like the image given below. Click on the Metamask Download for chrome button.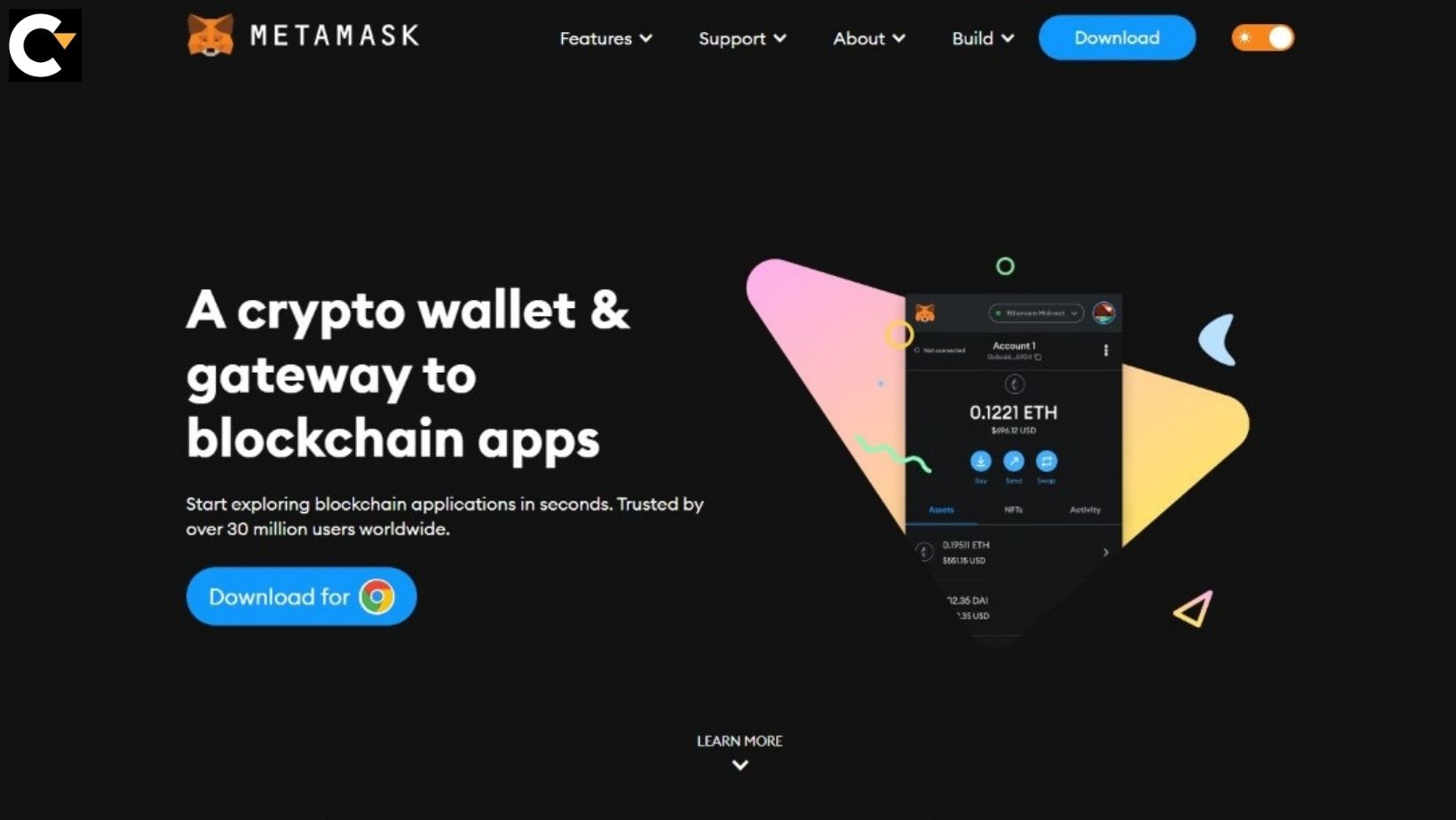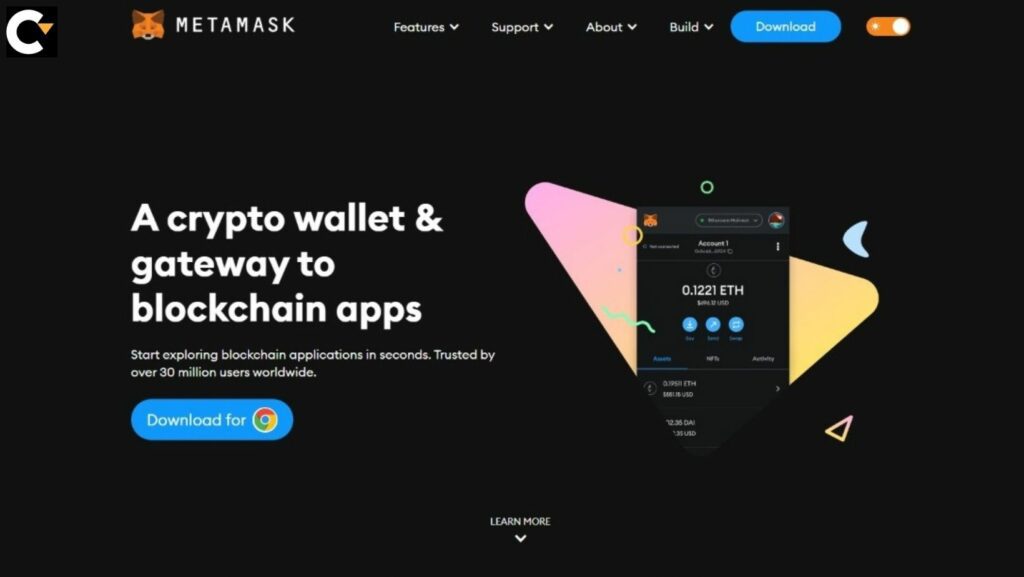 Step 2: The Chrome web store page will open. There you need to click on the Add to chrome button. A pop-up notification will appear for confirmation where you will have to click on the Add extension option.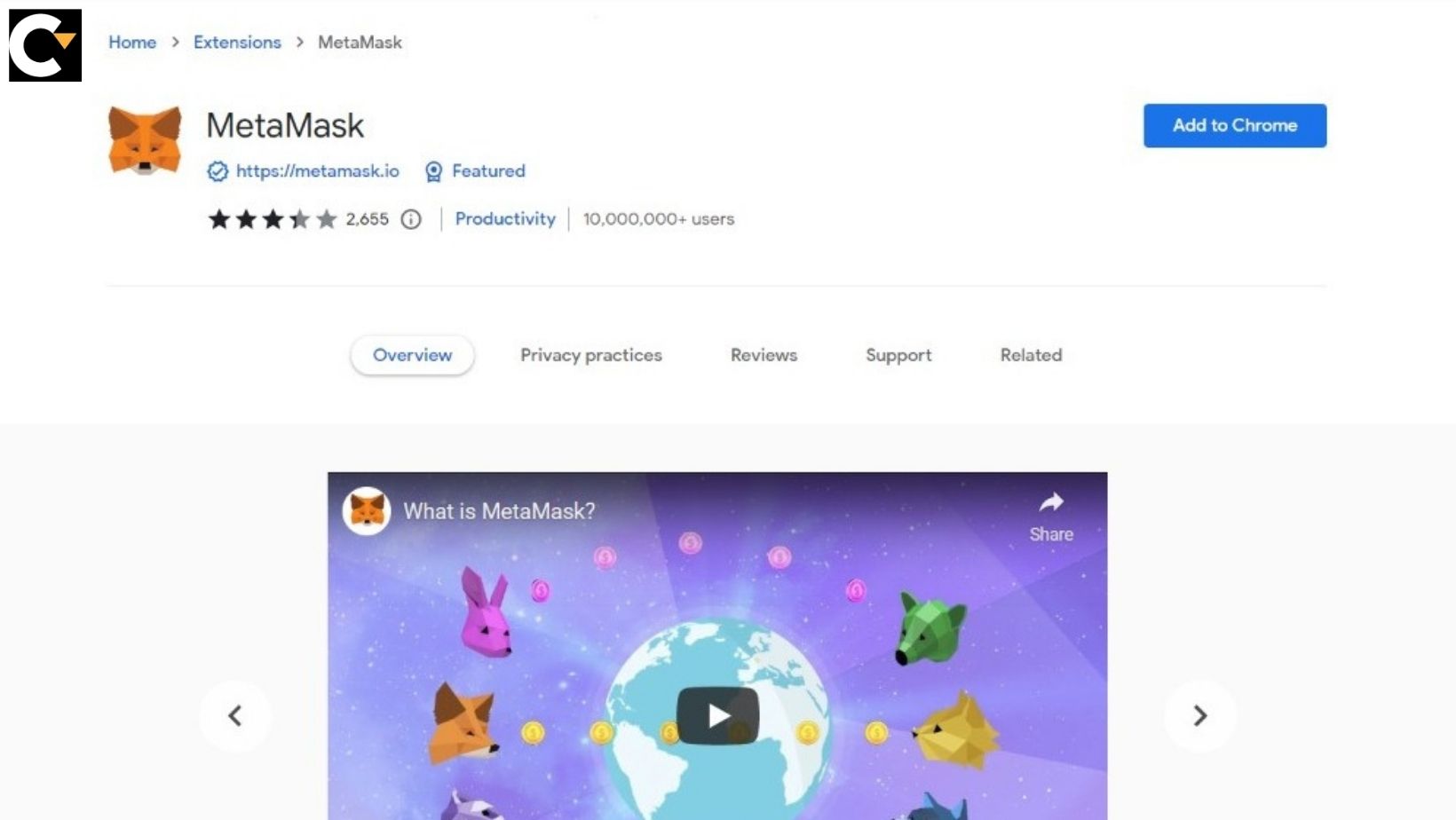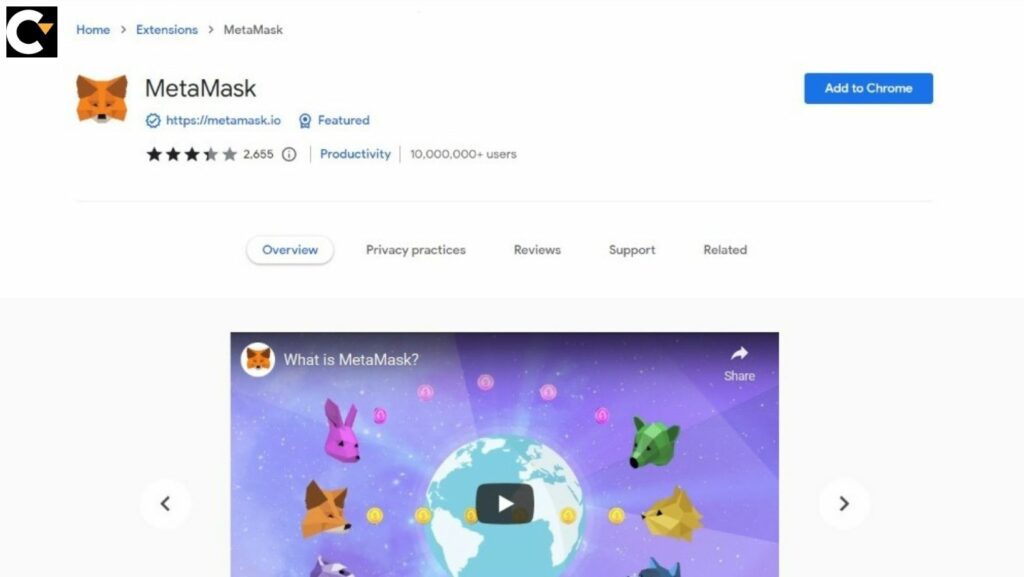 Step 3: The Metamask welcome tab will open. Click on the Get started button.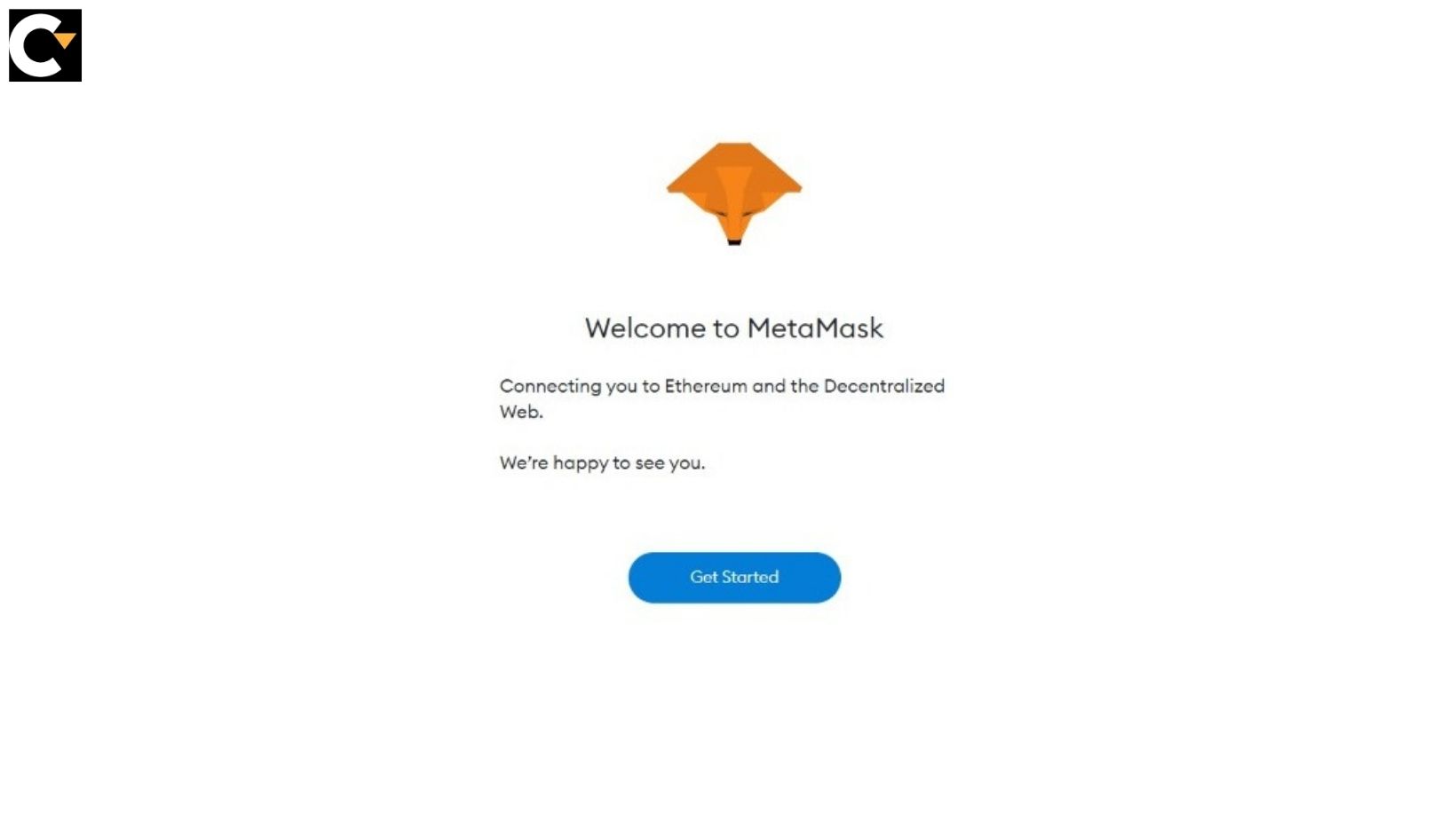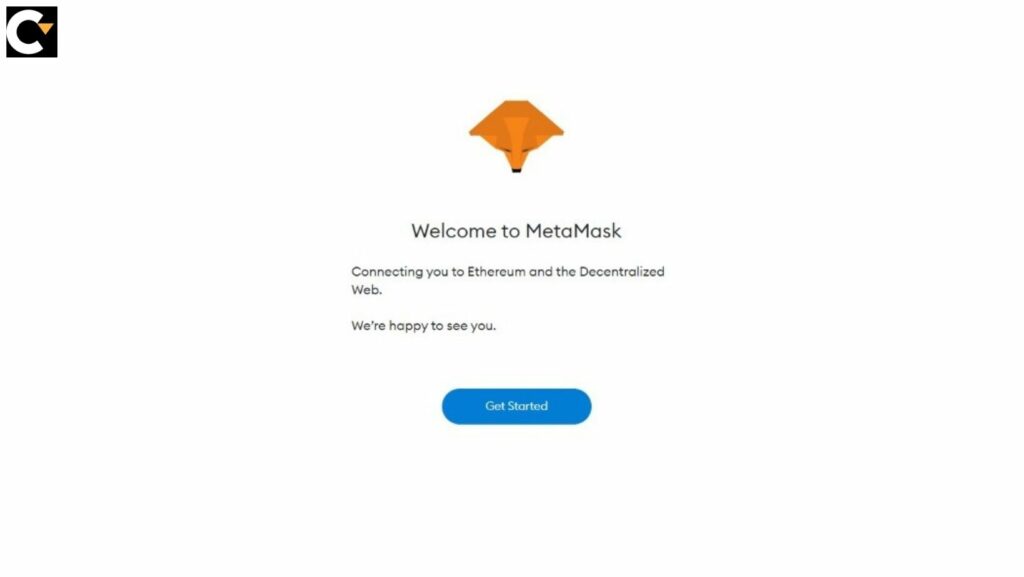 Step 4: A question will pop up asking you if you are new to the metamask wallet. To create a brand new wallet click on Create a wallet. If a wallet already exists, import it by clicking the Import Wallet button.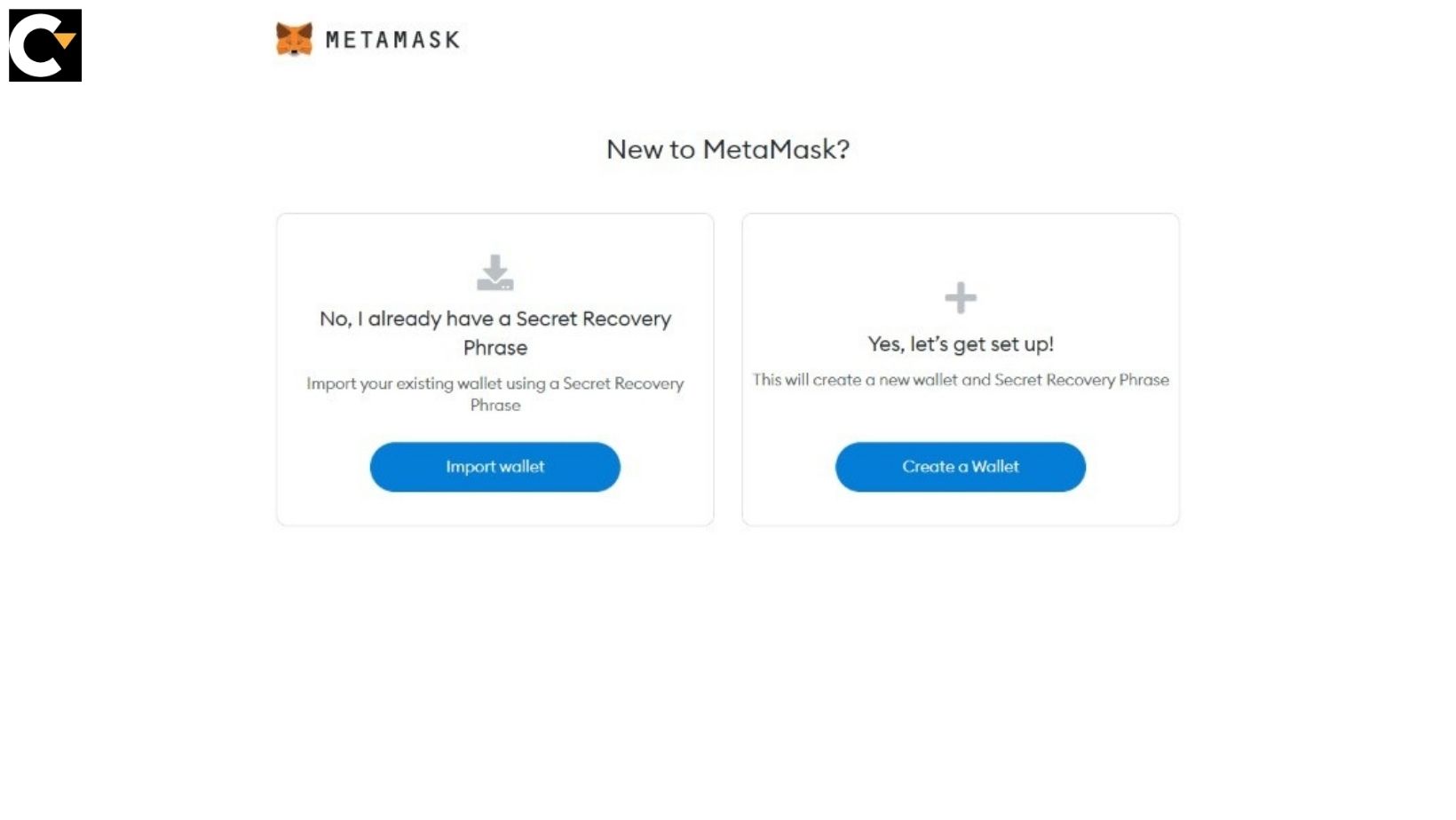 Step 5: To enable information to be gathered to help enhance Metamask, click the I Agree button. Otherwise, choose No Thanks. If the user clicks the No Thanks option, the wallet can still be generated.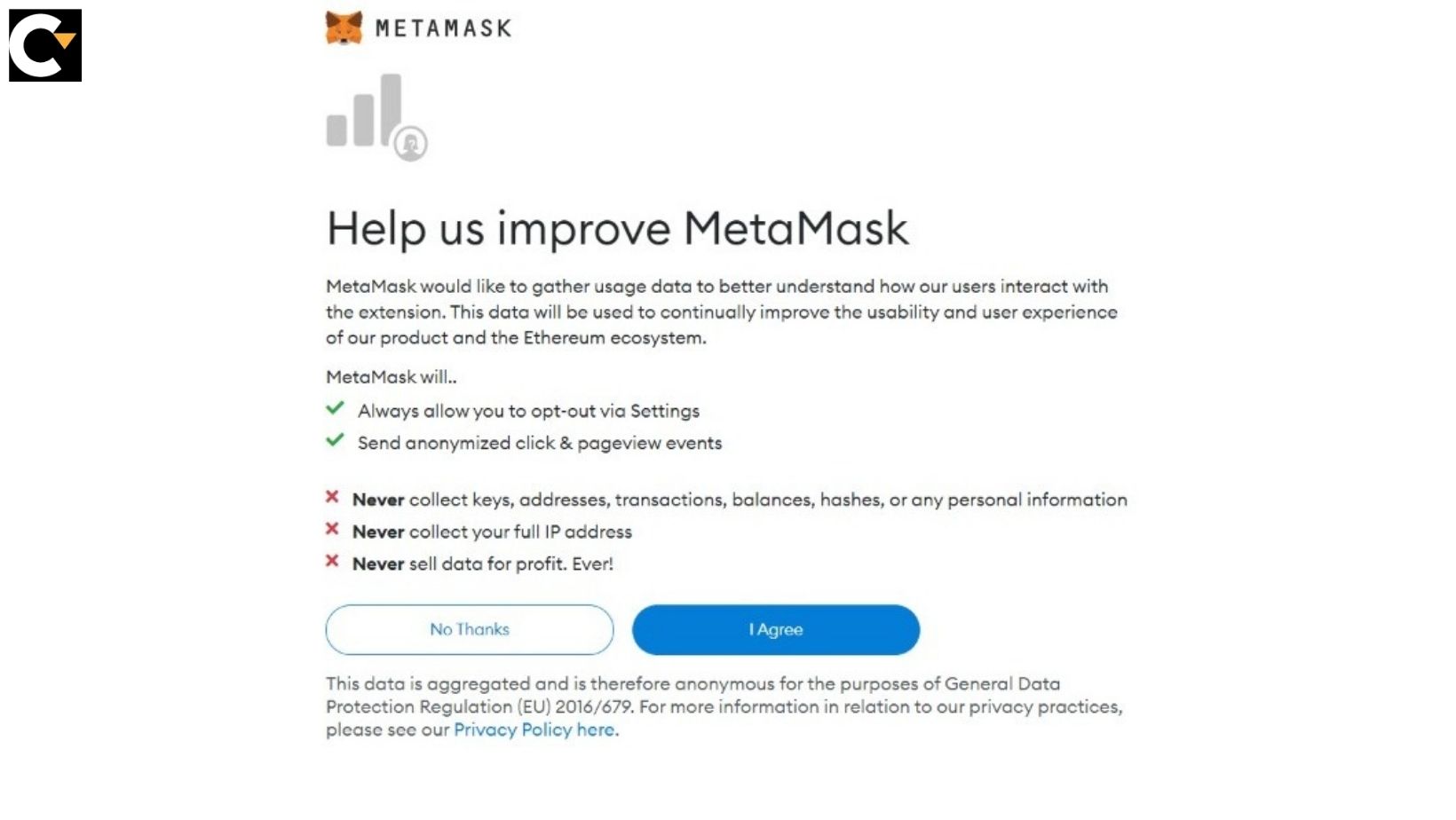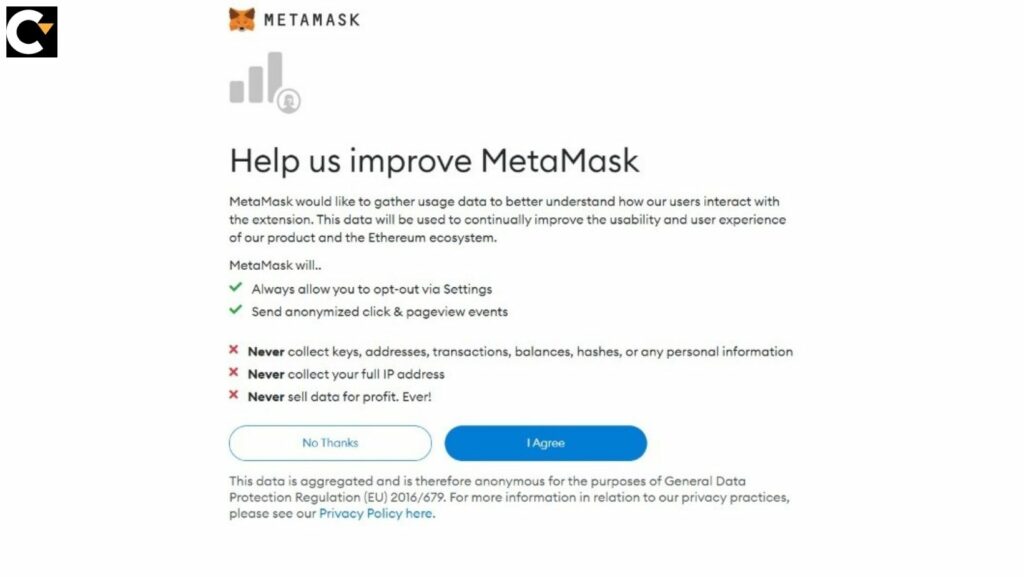 Step 6: You must give your wallet a password. The browser must be opened each time Metamask is to be used, and this password must be provided. If Chrome is removed or a different browser is chosen, a new password must always be generated. Click the Import Wallet button in such a scenario. This is due to the keys being stored by Metamask on the web page. Accept the Terms of Service.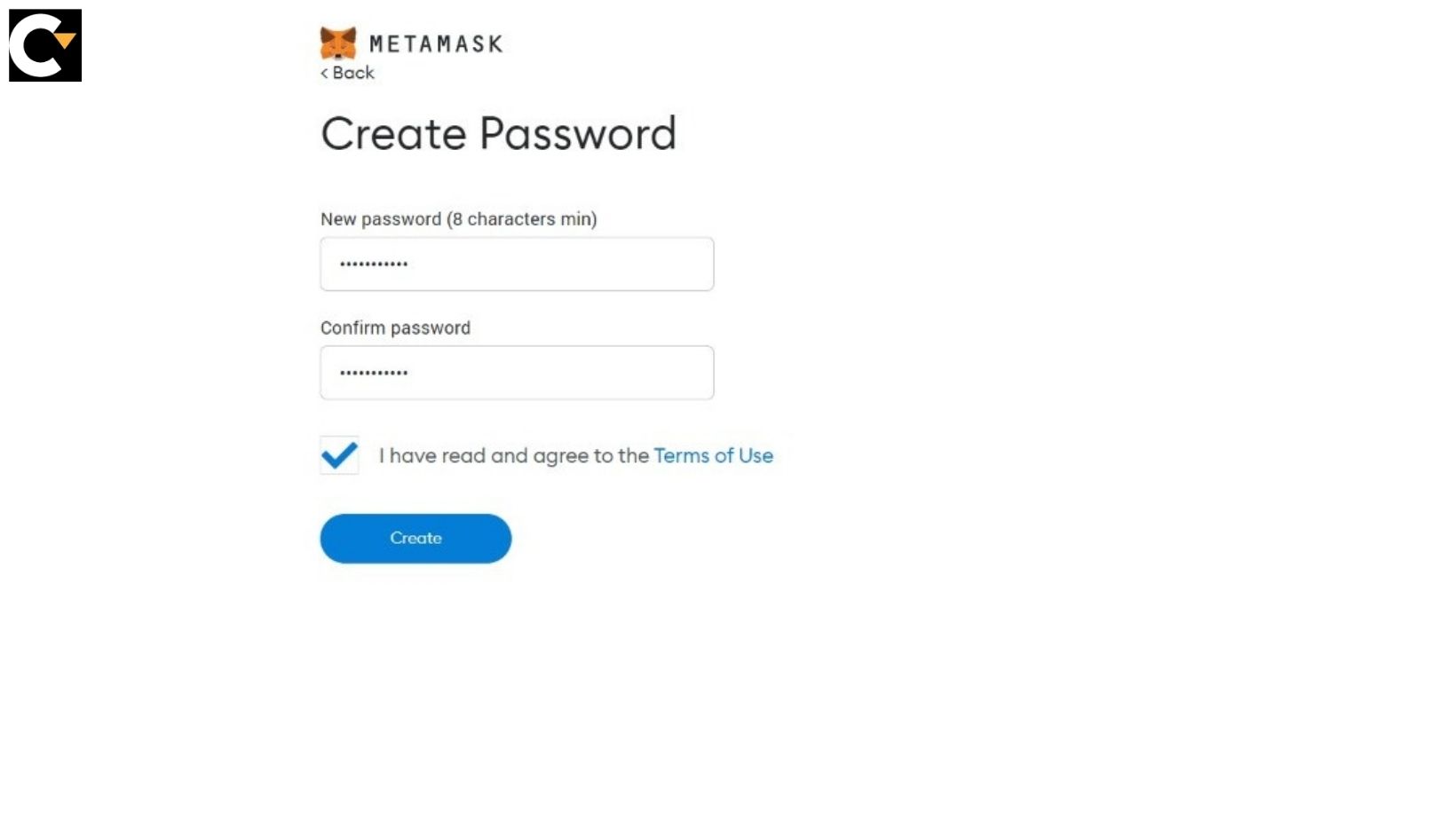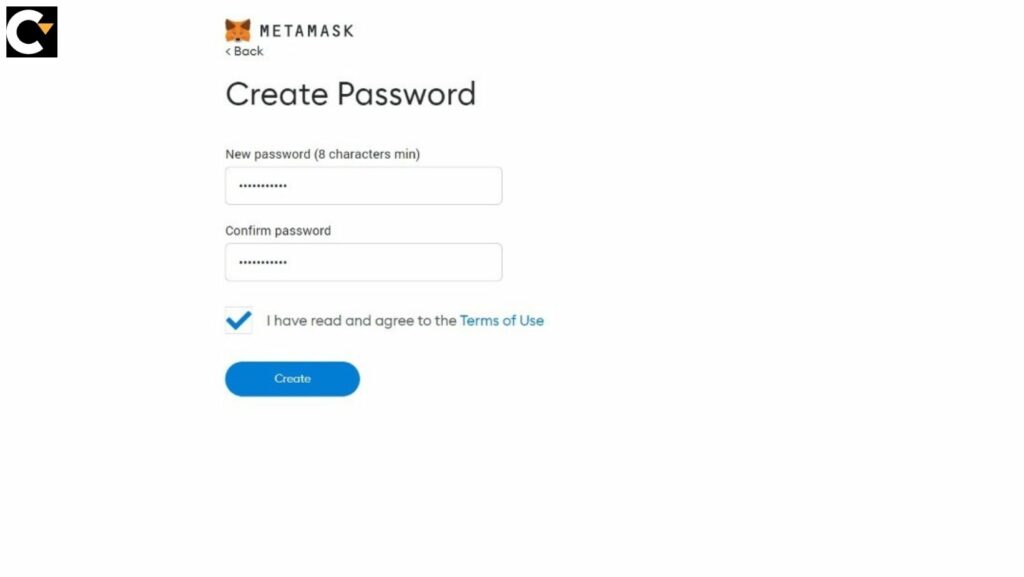 Step 7: Click on the shadowed text to acquire your secret phrase. The most crucial step is this one. Carefully protect your secret phrase. Your secret phrase shouldn't be saved on your device. Before continuing, please read this screen thoroughly to ensure that you understand all of it. If you forget your password, the only method to obtain access to your wallet is the secret phrase. Once finished, select Next.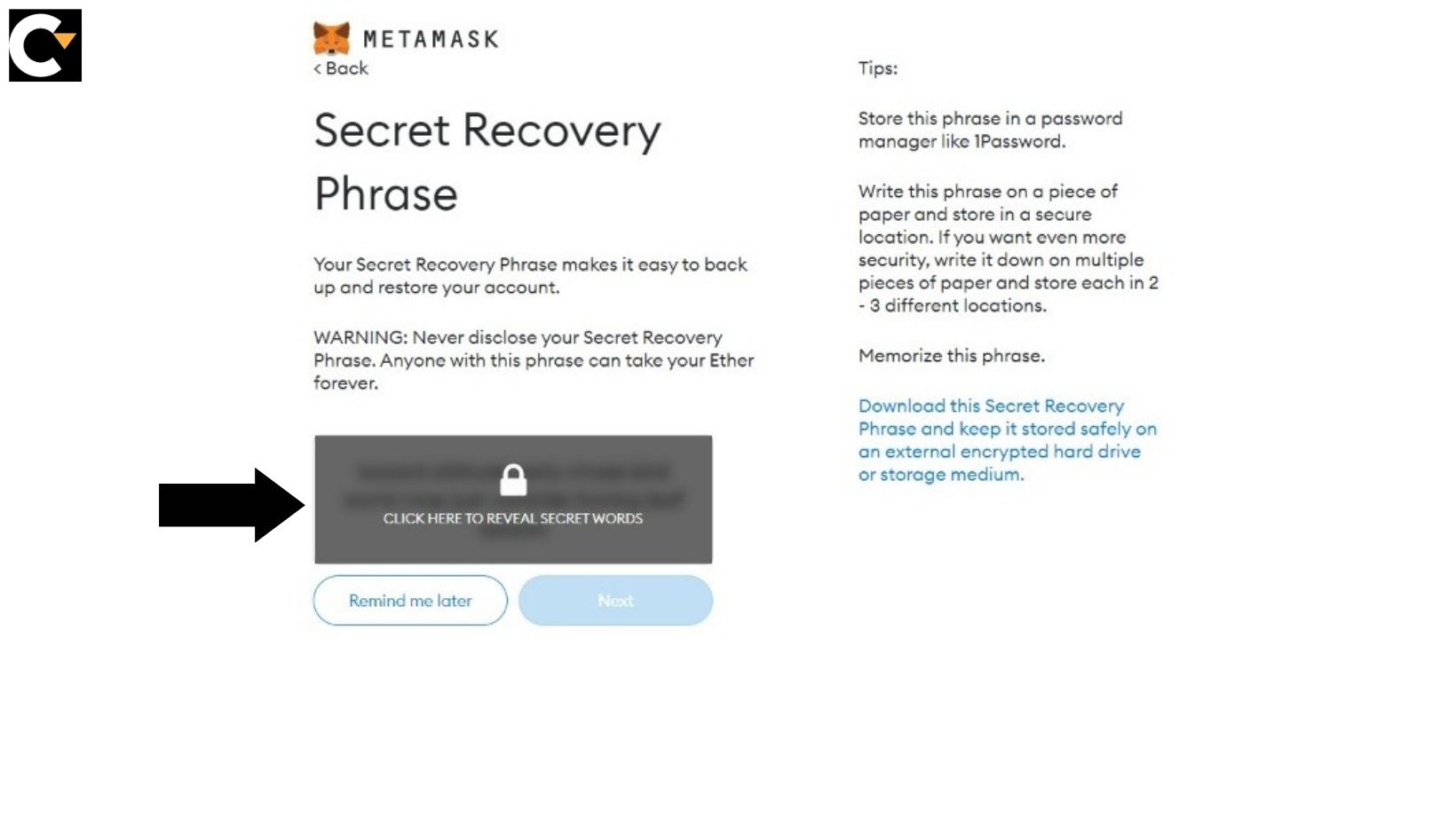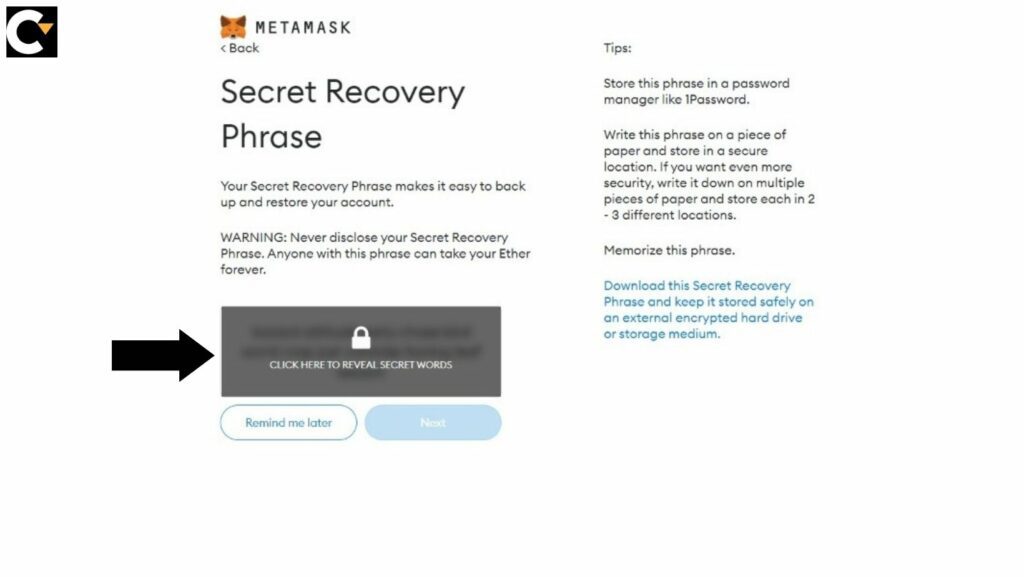 A page will appear where you have to put this phrase. Select the buttons according to the word placement in your seed phrase. Then, type in the key phrase using the screen's button. If everything was completed well, the Confirm button would have turned blue.
Step 8: Click the All Done button. Please follow the tips mentioned on this page.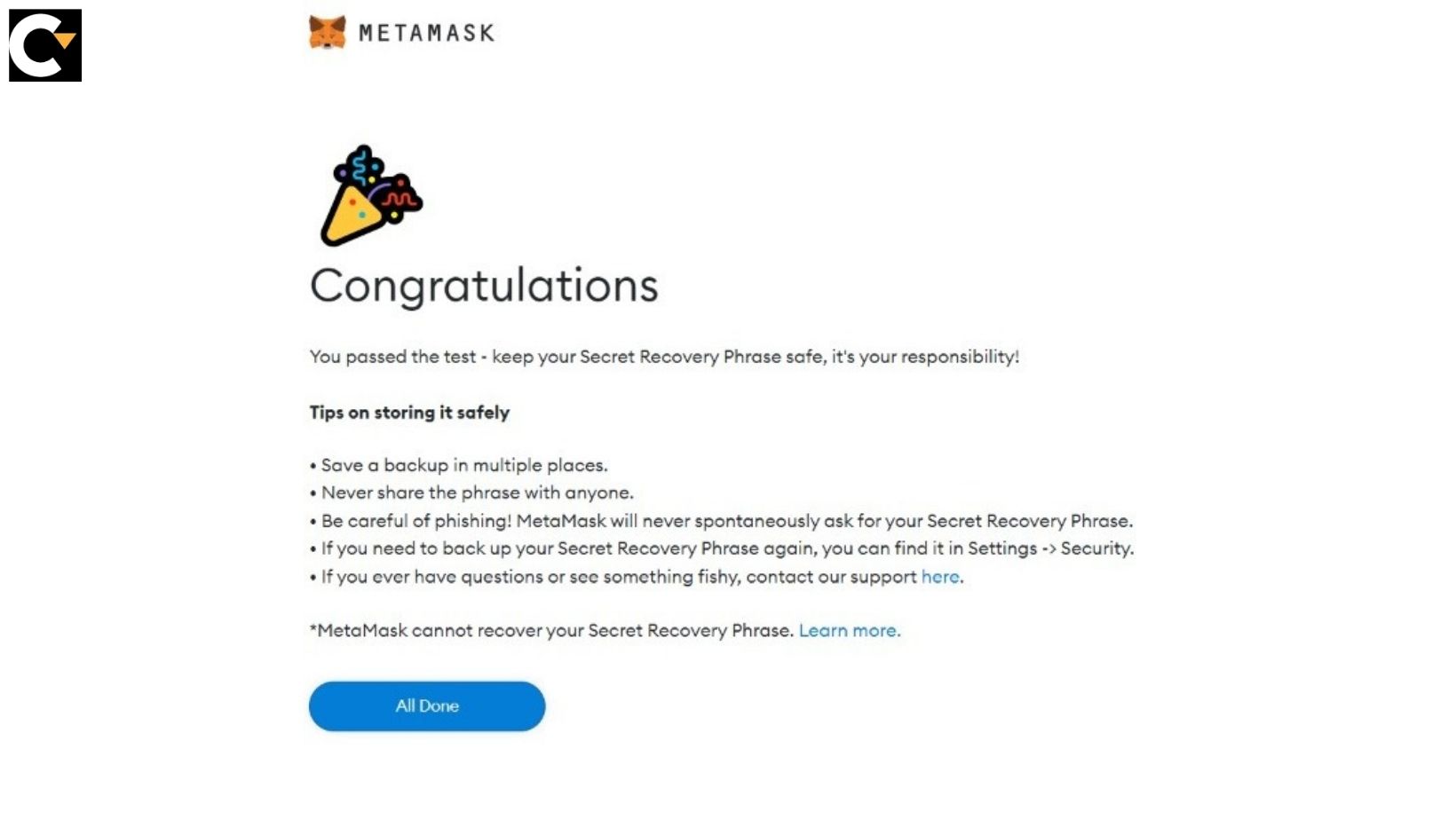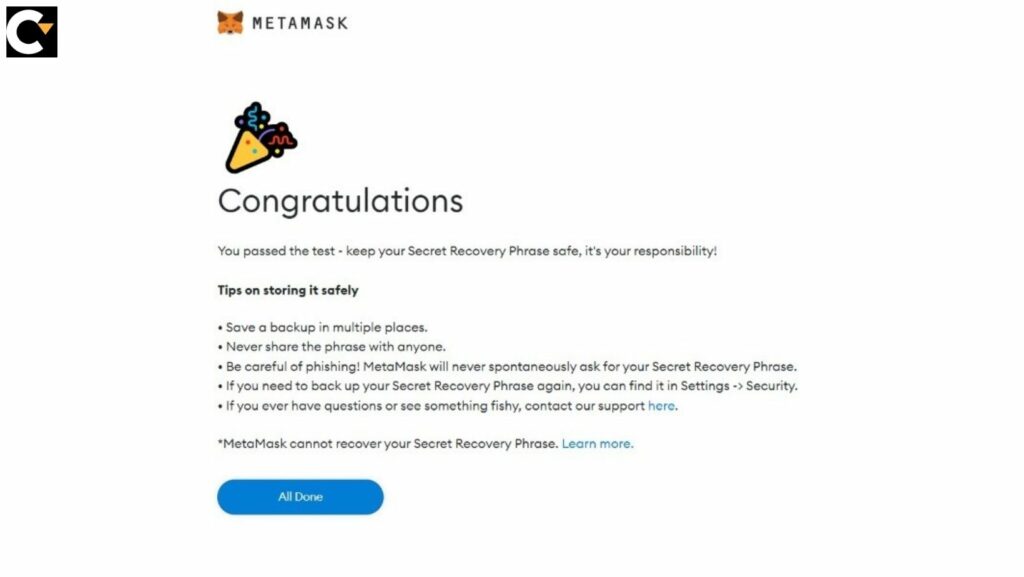 Step 9: The wallet's home page will now load. By selecting the Account 1 section, one may copy the account's address and view the amount.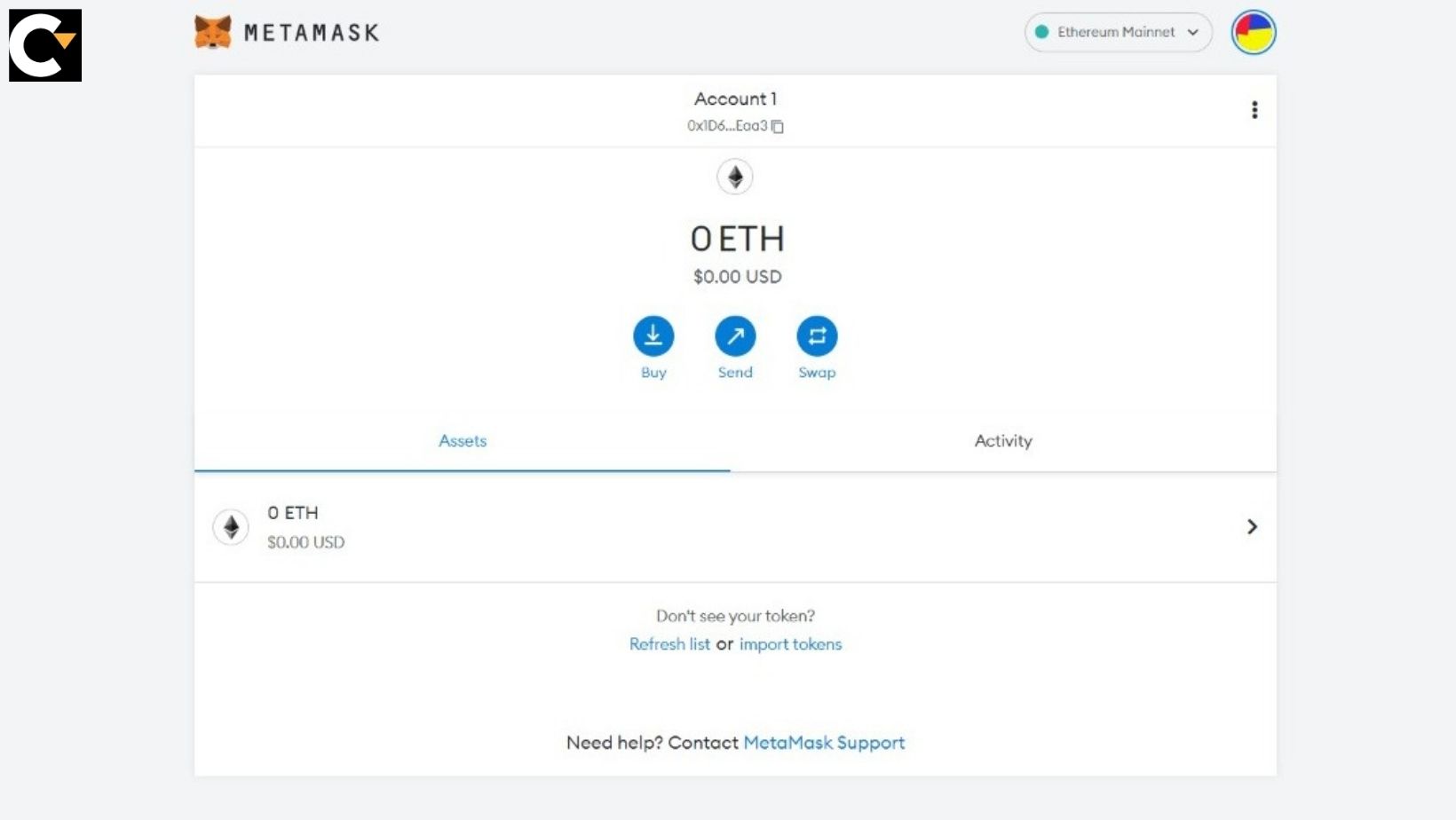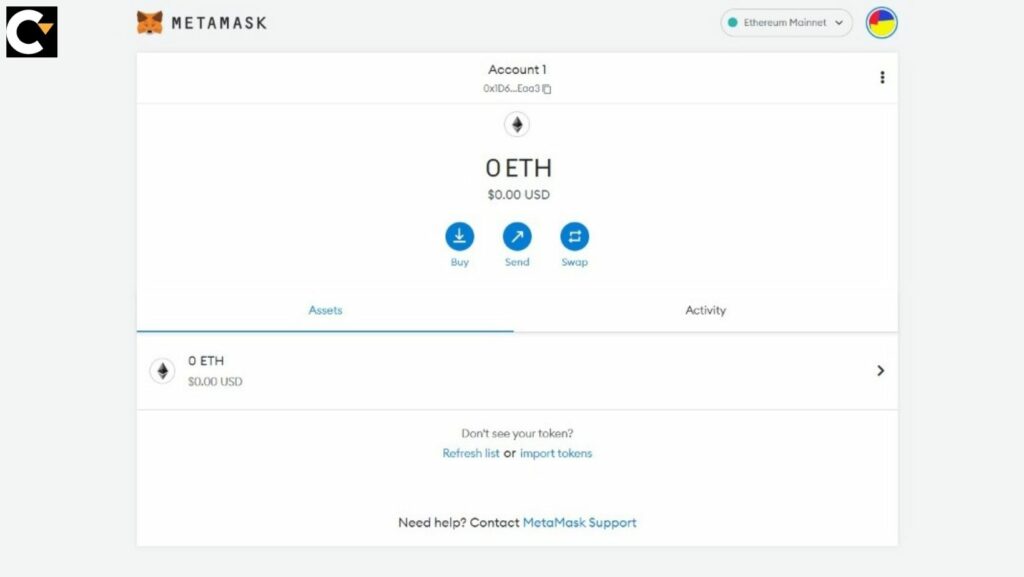 By selecting the puzzle-piece symbol in the upper right corner of the browser, one may access Metamask after opening a new tab. One can click on the Fox face symbol if it is there next to the puzzle icon.
Know about the focus
In prior iterations, Metamask was exclusively accessible through Firefox and Chrome desktop browser plugins; however, in September 2020, Metamask Mobile was made available for both Android and iOS-powered mobile devices. One of the most popular cryptocurrency wallets is Metamask. It focuses on browser compatibility and attractive design to act as the main entry point into the realm of Web3, decentralized finance, and NFTs. Cryptocurrency and decentralized apps are the cornerstones of the independent internet or Web3. But you need a user system that can use it in an elegant, simple, and easy-to-use ideal.
Primary uses of Metamask
The three main applications of this wallet are storage, swaps, and decentralized app access. Together, these features cover all the necessary bases for a crypto user to engage with Ethereum or any other cryptocurrencies.
Users can simply create and switch between various wallet credentials within the app. The built-in crypto wallet may be used to store tokens that are based on Ethereum's ERC-20 and ERC-721 token standards. Users may safely keep their wallet identities and secret keys in their browser using a Metamask extension owing to the software's cutting-edge encryption technology.
Peer-to-peer (P2P) token swaps may be carried out via the wallet's trade feature, which is accessible through your wallet. With the use of these swaps, users may trade cryptocurrencies instantly without dealing with any additional custodial or intermediate platforms, hence cutting costs, friction, and wastage.
Additionally, users may utilize the wallet to immediately access a variety of Ethereum-based apps, cryptocurrency lending services, games, NFTs, and other things. Users may easily spend, trade, or wager their cryptocurrency anywhere within the Ethereum ecosystem due to the built crypto wallet. This built-in wallet eliminates the need to handle extra wallet interfaces or transactions. A new version of Metamask was released in 2020 to support interactions with Binance Smart Chain (BSC).