Shiba Inu (SHIB) is the thirteenth-largest cryptocurrency by market capitalization, according to statistics from CoinMarketCap. Shiba Inu has surpassed Tron's TRX and Solana's SOL in this regard, now trading at $5.41 billion in market value. With market values of $5.23 billion for TRX and $5.15 billion for Solana, respectively, they are the 14th and 15th biggest stocks, respectively.
Short sellers found SOL to be a tempting target when some traders began to view it as practically a proxy for FTX. Its market worth has dropped from a peak of just over $80 billion in November last year to just over $5.4 billion.
Downfall for SOL
The value of SOL, the Solana blockchain's native coin, has dropped by more than 50% in only one week and as much as 50% on Wednesday. The value drop of FTT, the native coin of FTX, was even more significant. Solana is now down 19% over the last 24 hours, trading at $14.29. Due to its connections to Sam Bankman-Fried, the brains behind the virtual currency investment firm Alameda Research and the cryptocurrency exchange FTX, the "Ethereum killer" saw a steep drop that reverberated across its ecosystem.
This resulted in an overflow into the Solend lending protocol, which saw an increase in liquidations, leading to an accumulation of bad debts on the platform reaching around $3.5 million. Solend records show that a substantial investment backed by 2.63 million SOL tokens partially liquidated on Wednesday. 
Shiba Inu burn rate soars high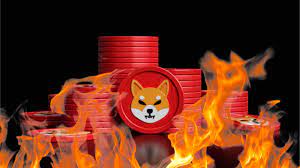 SHIB burn rate soars by a staggering 478% The burn rate for Shiba Inu has increased by a staggering 478%, according to the Shibburn website. In the meantime, 5,712,508 SHIB were burnt on the previous day. SHIB is now working to make up losses after falling as low as $0.0000076 on November 10.