Shibarium is essential for the growth
For SHIB owners, the layer-2 scalability approach by Shiba Inu is a widely awaited initiative. Shibarium, the layer-2 technology, is essential for the expansion and acceptance of the Shiba Inu system. Shiba Inu experts predict one further fall for the breed and have a negative opinion of them.
Shiba Inu's burn functionality, in combination with the Shibarium launch, is a major factor in the Dogecoin-price killer's increase. The burn speed of Shiba Inus has increased by 300% overnight, according to the Shibburn website. Overnight, fourteen trades totaling more than 213 million Shiba Inu coins were completed.
Shib Burn Rate Spike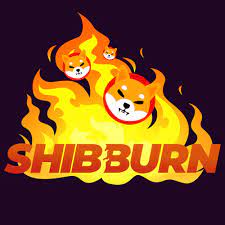 Holders' optimism was stoked by a significant increase in the burn rate, but the Shiba Inu price was unable to rebound. Earlier this year, the administrator of Shiba Inu's Discord server, Queenie, made a fictitious calculation claiming that the burn gateway could eliminate 111 trillion SHIB tokens from circulation annually. The administrators of the Shiba Inu forum recently debated whether 111 trillion SHIB will burn in the upcoming year due to the Shibarium. Shib price might rise as a result of a burn of this size, giving owners double-digit returns.
Shiba Inu Price Struggle
Shib pricing pattern by experts suggested a gloomy forecast. Crypto expert Kelvin Maina anticipates a decline in Shiba Inu. According to Maina, a slide far below lows of $0.0000116 is quite likely.
Shiba Inu may reach a peak if it moves over the $0.000014 mark. Analysts estimate that a breakthrough over $0.000014 will signal a trend reversal.