What is Invisible Friends NFT?
Markus Magnusson, also known as @MotionMarkus on Twitter, published one of the most expensive animated 3D NFTs on the Ethereum network called Invisible Buddies. With its publication and quick popularity, the collection—one of the first NFT animated series—Invisible Friends NFT started a trend of 3D animated NFT series.
The collection was so well-liked that Markus teamed up with KITH, one of the biggest lifestyle companies in the world, to create the KITH Friends offshoot series. The first volume of this new series, which the two artists have been working on together since March 2021, was published.
Why is it unique?
The invisible animated figures with randomized features make up the 5,000-piece collection of Invisible Friends NFT. Many common and uncommon clothing items, accessories, and backdrops are among them. Each NFT degen and digital collectibles investor should have this collection in their collection because of its unique style and amusing appearance.
While certain elements are more prevalent, others in the collection are less common. As a result, certain NFTs are inherently rarer, more costly, and more challenging to acquire than others.
Nowadays, artworks with more typical elements sell for a little around 3 ETH. Those with 'uncommon' or 'unusual' qualities can trade between 5 and 50 ETH.
Also Read: https://5minutecoins.com/heres-your-guide-to-brewies-nft
Invisible Friends NFT Utility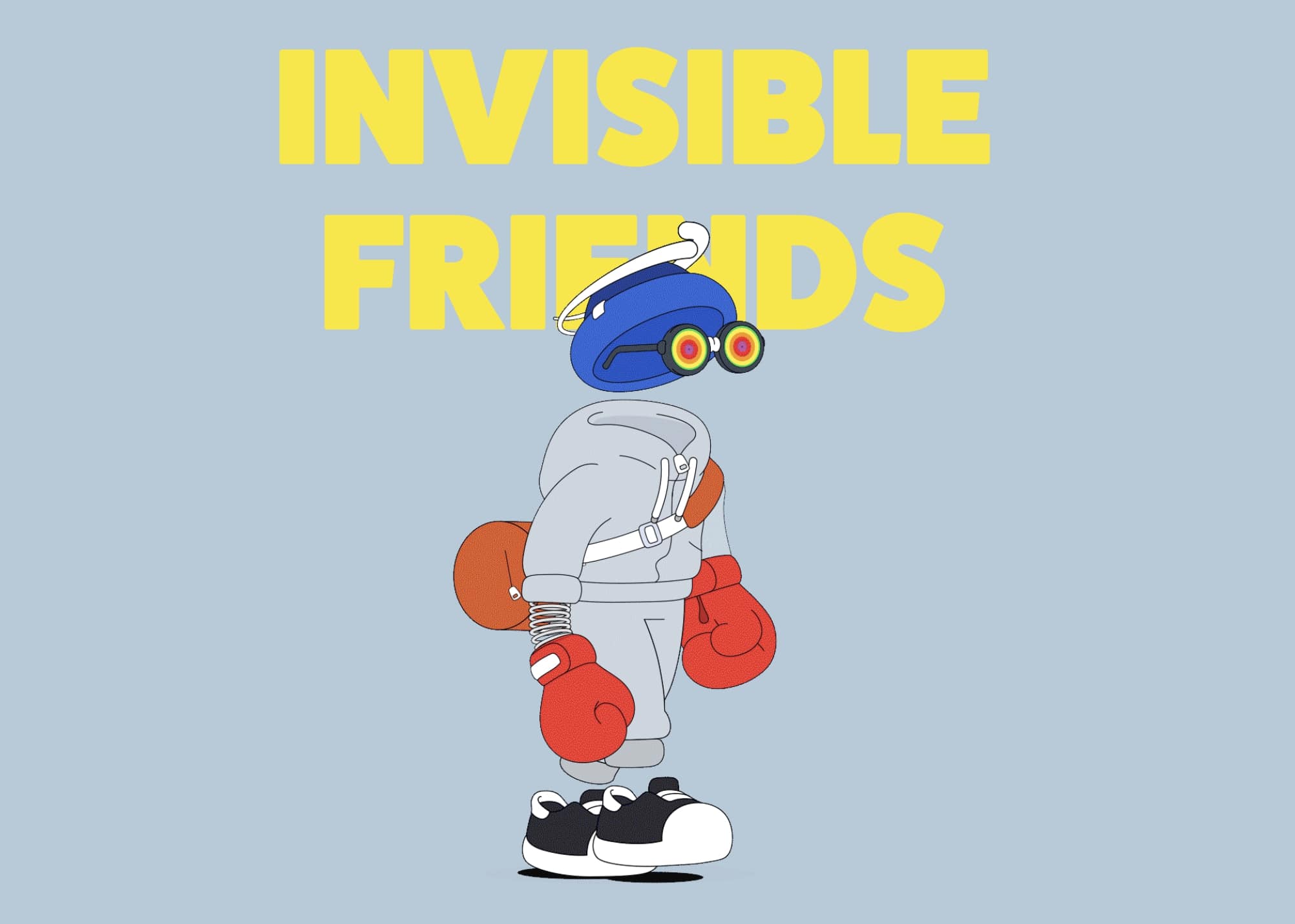 Via airdrops, one-of-a-kind experiences, and participation in their exclusive community, owners of the Invisible Friends NFT benefit from the collectible. Most significantly, owners of Invisible Friends will be able to pre-order Nguyen Hunt's upcoming 3D series 3D INVISIBLE FRIENDS.
All owners of Invisible Friends will have access to the whitelist and presale, allowing them to purchase NFTs for a discount and sell them for a profit. In addition to this, Markus is anticipated to airdrop further works of original art in 2023.
Floor Price of these NFTs
Since the global crypto bear market began in 2022, Invisible Friends NFTs have been one of the only collections to maintain relatively solid prices. Invisible Friends' current floor price is 3.2 ETH or around $4,500 in US dollars. This is a nearly 50% decrease from the project's launch-day aggregate floor price of 7.1 ETH.
Are Invisible Friends NFT a good investment?
The NFT market's most well-liked and reliable investments have been the Invisible Friends NFTs. The series has maintained its worth comparatively well during the 2022 bear market, demonstrating a solid holder base and enthusiasm in the collection.
The concept offers prospective chances for appreciation for long-term holders in the form of airdrops and collaborations with other artists. The most recent collaboration with Nguyen Hunt is a clear sign that established musicians in the scene are becoming increasingly interested in the project.
Invisible Buddies is a series worth considering for your portfolio if you're seeking a dependable and proven NFT investment.
Future positive values for the NFT space
Invisible Buddies NFTs are made to do more than simply look nice. Also, they are highly welcoming, sort of acting as a beacon of diversity in the area. But how is that possible since no Invisible Friends NFT indicates the ethnicity, gender, or general look of any of the invisible characters?
It appears that withholding knowledge is a fantastic method to promote inclusiveness. Without this knowledge about each Invisible Friend, everyone should be able to project themselves onto their NFTs, regardless of background. And it was done consciously.