BlockFi, a cryptocurrency lender, has petitioned a U.S. bankruptcy court. The motion is for permission to allow it to provide consumers access to their wallets' currency.
BlockFi Bankruptcy
BlockFi, a defunct cryptocurrency lending platform, has submitted a motion asking a bankruptcy court in the United States. To provide permission for its clients to extract digital assets that are now locked away in BlockFi accounts.
The lender requested permission from the bankruptcy court to recognize customer transactions. The ones from wallet accounts that have been suspended on the network since Nov. 10 in a motion submitted on Dec. 19 to the U.S. Bankruptcy Court in the State of New Jersey.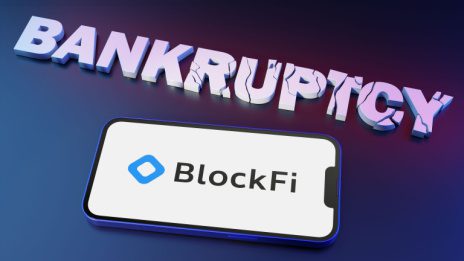 Also Read: https://5minutecoins.com/elon-musk-commented-on-the-ftx-failure
Proceedings of the motion
Additionally, approval sought in the court proceedings so that the user experience updates. In accordance to accurately display transactions following the platform's stop. Users that were impacted received a widely circulated email.
The lending platform claims that this action will not have an impact on payments or withdrawals from Interest Account, which remains currently suspended.
Additionally, the lending portal has stated that it intends to ask Bermuda's Supreme Court for an equivalent remedy with regard to Wallet Accounts maintained at BlockFi International Ltd.
The business that manages its non-American activities situated in Bermuda, and the International is a division of that business. A hearing to determine whether the request receives approval planned on January 9, according to court records.
On January 13, the Supreme Court of Bermuda will hear a different case involving wallet accounts maintained at BlockFi International Ltd.