The Head of Digital Currency Group, Barry Silbert, has echoed the enthusiasm of the crypto world on the Ethereum 2.0 update.
Barry Silbert on Ethereum 2.0
The CEO of the world's largest cryptocurrency firm, Barry Silbert, recently admitted on Twitter that he is genuinely enthusiastic about the much-awaited update of Ethereum. The second-largest blockchain technology will be able to significantly cut down on the amount of energy it uses. Ethereum will use 99 percent less power if the update is successful because it will switch to the proof-of-stake consensus method instead of the proof-of-work mechanism. Investors who are concerned about the environment may feel more at ease about the change given that ETH maintains at the core of the decentralized fintech industry. Last week, the price of ETH rose significantly. The virtual currency, however, had a steep retracement over the last two days, suggesting that the excitement brought on by the merger may be receding.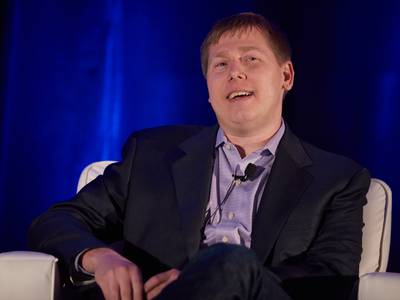 Will the merge solve the problems of scalability?
It should be noted that scalability concerns on the blockchain won't be resolved right away with the introduction of Ethereum 2.0. The technique known as "sharding," which will allow the platform's efficiency to be dramatically increased, will be used after the merger. It will be crucial for ETH to expand in order to sustain its leadership in the industry because now Avalance, Solana, and other rivals are eroding its share of the market. After the merger, which is anticipated to occur in September, Ethereum will only be halfway finished. ETH will experience a number of new improvements in the years following the merger (surge, verge, purge, and splurge). The co-founder of Ethereum, Vitalik Buterin, emphasized that these significant improvements will take place concurrently. It is nevertheless to be seen if the much-awaited improvement would be able to increase token consumption.