Chipotle "Buy the Dip" marketing strategy
As a component of its latest "Buy the Dip" marketing initiative, fast-casual eatery Chipotle is giving away up to $200,000 worth of cryptocurrency. On its marketing website, the fast-food chain with headquarters in Denver, Colorado, has invited its patrons to participate in a competition. Each participant is given three chances every day. Its users can win up to $10,000 in Bitcoin (BTC), $5,000 in Ethereum (ETH), $1,250 in Solana (SOL), $3,000 in Avalanche (AVAX), and $3,000 in Dogecoin (DOGE) before the end of the week. In honor of National Avocado Day on Sunday, Chipotle will considerably raise the value of the rewards. In total, the game has 650,516 rewards accessible. On July 31, all Chipotle Rewards members will additionally be able to purchase 1-cent Guacamole or Queso Blanco.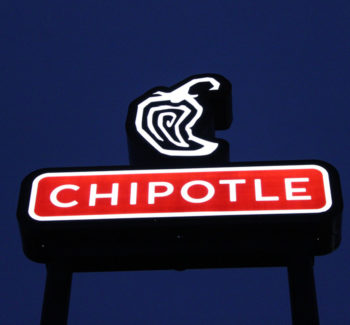 Similar initiatives
Prizes in cryptocurrencies will be sent into the Coinbase wallets of players who have been confirmed. Chipotle began accepting bitcoin payments using Flexa, a digital payment platform that instantly transforms cryptocurrencies into fiat cash, in early June. This is followed by a crypto promotional campaign. Over the course of one month, customers who made payments via a Flexa-enabled app received a 10 percent discount. According to reports, Chipotle first plunged its toes into cryptocurrency in March with the "Burritos or Bitcoin" marketing push in honor of National Burrito Day (a made-up holiday). Together with Stefan Thomas, a former Ripple CTO, the project was planned. Players could win up to $100,000 in Bitcoin by correctly guessing a six-digit passcode.