Due to complicated breaching incidents & hacks, a variety of cryptocurrency exchanges have already created their security protocols more robust to keep their client's funds & other information safe and secure.
Along with these precautions, it is always recommended that you must store the cryptocurrency holdings into a reputed or secure wallet, either software or hardware. In this, we are going to review the popular wallet Trust Wallet. A lot of cryptocurrency investors are already searching on the internet is trust wallet safe?
Software wallets are much better than storing into exchanges; however, they aren't secure as hardware wallets. Make sure that you are reading this review carefully so traders will get to know whether this wallet is a safe option for them or not.
What is a Trust wallet?
The majority of the folks are using Trust wallet; however, it is a decentralized, open-source & mobile crypto wallet for investors & new users. This is one of the best crypto wallets, which support more than 160k assets & blockchain. It enables the traders to stake cryptocurrency to earn decent interest.
This wallet is specially designed to store ERC20 & ERC223, but these days majority of the investors are also using it to hold other popular cryptocurrencies like Bitcoin. This wallet also comes with a Web3 browser that enables investors to purchase cryptocurrencies.
It also enables the investors to make the access several DApps (Decentralized applications) that are built on the Ethereum platform via the Trust Wallet app. Millions of users are using the Trust wallet, but the majority of the investors still have doubt in their minds and want to know is the trust wallet safe.
You can also download the Trust Wallet application free of cost from the Google Play Store or Apple Store. It is also available on Android devices. The trust wallet runs on iOS 10.0 versions or above & Android 5.0 & above.
Also Read: How to sell safemoon on trust wallet?
Is Trust Wallet safe?
Trust Wallet has become one of the most popular & widely recognized wallets.
In 2018, Binance owned the Trust Wallet.
This wallet supports a wide variety of cryptocurrencies for trading.
They are also offering several cryptocurrency assets for the staking.
Trust Wallet doesn't charge any subscription or initial fees from its investors.
Have more than 5 million active users.
These few statics depict that Trust Wallet is one of the safest and most secure options that offer lots of benefits to investors. If you are looking for the best wallet where you can keep cryptocurrency safe & secure, then it can be a great option for you.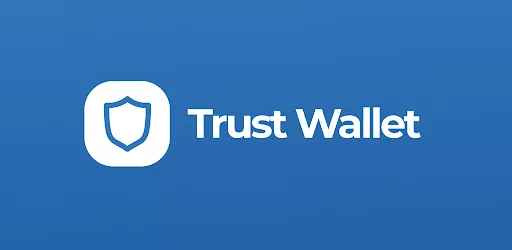 How Does Trust Wallet Work?
The majority of the folks are using Trust Wallet mobile application in the following methods.
If you are searching for a safe and secure bitcoin wallet in the US, then Trust Wallet can be a great option for you. Every blockchain network comes with its own set of public addresses known as a public key. Cryptocurrency assets are always encrypted & stored in these addresses.
Bear in mind that Trust Wallet doesn't hold any kind of cryptocurrencies in its services.
It is a completely free-to-use application that doesn't earn a penny when investors use it. All the transaction charges which are accrued are paid to the miners or validators.
This wallet also assists the investors in managing their public addresses for sending & receiving cryptocurrencies. This application also enables the users to execute other important transactions, such as crypto staking & trading.
Our Trust Wallet review will help you in getting an estimate about such an incredible application.
Also, Read – How Much Does A Shiba Inu Cost?
Trust Wallet History
Viktor Radchenko has founded the Trust Wallet, who first heard about digital currencies through the use of Bitcoin on the dark web, but that was not Bitcoin but Ethereum that already encouraged him to try his luck in the industry of cryptocurrency.
After he also started to feel motivated whenever he developed the best mobile application, which helped the truckers to find out several amenities like parking lots. After successfully launching a particular tracking application, victor also gained a lot of confidence to design a specific wallet that can easily hold the ERC20 tokens that are acquired via ICOs.
He started the Trust Wallet project in 2017 & after that, its functionality with ERC20 tokens attracted a considerable amount of investors all around the world. He created a user-friendly application by designing a genuine user-friendly interface that is also accessible to everyone. This also gains the attention of the majority of the investors. Moreover, the leading cryptocurrency exchange, Binance, also acquired such an incredible project along with its parent company.
Important Features of Trust Wallet
Trust Wallet is continually offering the following important features to its users-
User-Friendly Interface
The user interface of such an incredible wallet is completely straightforward, simple & easy to download & install on your Smartphone. They are offering a genuine application that also helped the platform to accrue more than 5 million active users. The best thing about such an incredible cryptocurrency exchange is that they are dealing with the biggest cryptocurrency exchange Binance.
Download for free
You don't have to use Trust Wallet; however, it is completely free to download from Apple Store or Google Play Store. This platform isn't charging any subscription or initial fees for its service from its beloved customers.
Safe and secure
If you are searching for a safe and secure wallet, then you must use Trust Wallet. It is also conducting the normal audits through leading security firm Stateful. It has become one of the best applications, which also employs other important security measures like fingerprint scanning or pin code scanning to add an additional layer of security into the application. These are some effective measures that can also be activated by the users by making important changes in the setting function in the application.
Don't store details on its servers.
Trust wallet enables the users to keep the keys of their wallets on PC instead of storing them on Trust Wallet servers. It always put investors into the sole responsibility to securely keep the private keys.
No KYC needed
The best thing about Trust Wallet is that it never asks its users for any kind of KYC compliances while setting up an account on the Trust Wallet application because it is considered a non-custodial crypto wallet application that never stores any kind of users data on their servers.
Get back up quickly
If you want to make use of Trust Wallet, then you need to consider so many important things. Make sure that you must write down the 12-word recovery phrase on a paper that you got while setting up the wallet. You must keep the key in a safe and secure place so you can retrieve & recover the wallet just in case anything goes wrong.
Trust Wallet Review: Pros & Cons!
| | |
| --- | --- |
| Easy To Download. | Less secure as compared to hardware wallets. |
| Keep a significant amount of cryptocurrencies. | |
| Users can easily retain control of private keys. You cannot store the private keys on the server of your wallet. | |
| Available for both Android & IOS devices. | |
| | |
Moving further, if you are searching for the answer to is trust wallet safe, then you must carefully read our Trust Wallet review. It has become one of the safest and most secure multi-crypto wallets without any complaint. The interface of Trust Wallet is straightforward. That's why it has become one of the great cryptocurrency wallets till date.
This wallet also gives a competitive edge to other popular wallets with its outstanding functionalities. In addition, if you also need up-to-date information related to the cryptocurrency world, then you must check 5minutecoins where you can easily get genuine information about it.