This post consists of —
A brief introduction to KuCoin
Few known currencies available in KuCoin
User experience: Pros and Cons
Safety verification
Know about KuCoin
KuCoin, which was founded in 2017, is a global cryptocurrency exchange that offers a variety of options for trading to its millions of active users. KuCoin claims to provide the highest level of protection as well as a great variety of nearly 600 digital currencies. Despite its numerous characteristics, it is a user-friendly exchange. In addition, the exchange offers some of the best lowest prices in the cryptocurrency market. KuCoin is a virtual currency with a global presence in over 200 countries. KuCoin's functionalities, affordability, and a broad selection of coins can benefit skilled virtual currency traders the most. However, it is not authorized and regulated in the United States, which limits its marketability.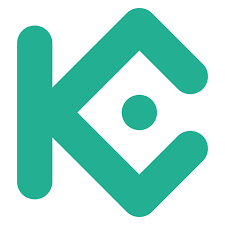 Currencies available in KuCoin
KuCoin allows consumers to purchase, offer, and exchange over 600 coins. Those seeking a diverse range of assets may benefit from this exchange. The following are some of the currencies that are presently accessible on KuCoin:
Pros and Cons experienced by users
Evaluated pros of KuCoin:
Low costs – KuCoin has the cheapest trading fees ever. There are no monthly service fees, and withdrawal charges are comparable to certain other exchanges. Depositing cryptocurrency is free, but depositing fiat (conventional) money such as US dollar bills is not. The service charge is determined by how users transfer money and which third-party platform you use.
A substantial user base – KuCoin boasts that one out of every four cryptocurrency enthusiasts on the globe uses their service. The main benefit of such a large clientele is that it increases liquidity in the market, you're most likely to make the deals you want since more individuals are participating. It also implies that you will most likely be eligible to join a vibrant group of traders who communicate in similar dialects.
A large variety of coins – KuCoin offers a considerably larger range of currencies than most platforms or brokerage firms. KuCoin is worth considering if you would like to diversify towards less-known coins. It also includes a Spotlight area where new cryptocurrencies are promoted so that consumers can get through early. Just remember that newer or lesser-known coins have a higher risk than more established ones.
Accrue profits on your cryptocurrency – The KuCoin Earn service offers interest in your currencies in two different ways: you may wager coins using Pool-X, a KuCoin-backed firm, or you can lend your cryptocurrency and get reimbursed for the interest. The percentage you'll receive by lending out your cryptocurrency is more than what you get from a cash account, though it fluctuates depending on the currency and demand. According to KuCoin, you may make 8% to 12% on aggregate. This money is used to fund KuCoin's trading. According to the firm, creditors will always be reimbursed in full, either through the borrower's assets or through a KuCoin profit insurance program.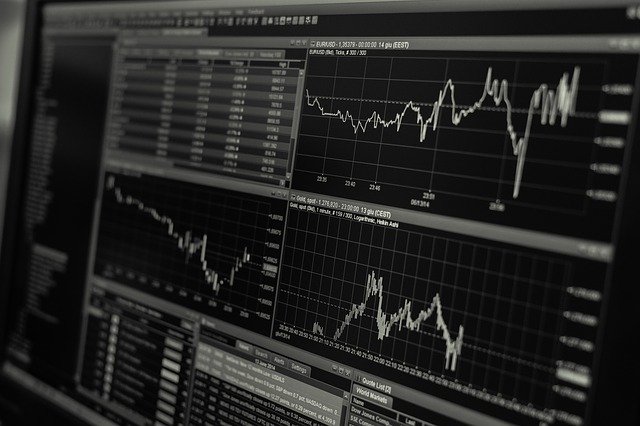 Evaluated cons of KuCoin:
Not authorized in the United States – The United States has stringent crypto trading rules, and KuCoin is not permitted to function there. If you live in the USA, you may indeed be inclined to utilize this platform before even undergoing the KYC verification system. You'd be limited in what you c transfer as well as how much influence you may use.
Payment options are limited – It does allow you to buy cryptocurrencies using fiat currency, but via a third-party application. You may pay with a credit or debit card, Apple Pay, or Google Pay, but not via money transfer.
Not for inexperienced traders – If you're inexperienced with cryptocurrencies, the website is difficult to navigate. Individuals who have fulfilled the KYC verification procedure are the only ones who may use the community trading alternatives. KuCoin provides some instructional tools, but not enough, particularly considering the variety of coins available for purchase. There is some information accessible about new coins, although not much, so you will need to conduct more research.
Using KuCoin
Users of this exchange platform may manage their accounts via an internet platform or phone applications for Ios and android. Its desktop website and mobile applications both include a plethora of features and functionality.
KuCoin users may browse marketplaces, acquire cryptocurrency, exchange, loan crypto, and more when signed in on mobile or desktop. The platform accepts four types of orders: market, limit, stop-limit, and stop-market. Leverage, derivatives, and community trading are also accessible, which may be appealing to some customers. Furthermore, it enables stake and has recently included a Trading Bot function to assist with ease the commercial transactions; it effectively serves as a Robot-advisor for the crypto portfolio.
KuCoin's security verification
While KuCoin provides KYC authentication and manufacturing security measures, the platform was hacked in 2020. Hackers stole more than $280 million in cryptocurrency from consumers' smart wallets. Thankfully, the funds were insured, but a cybersecurity failure of this scale is still troubling. In terms of security measures such as multi-factor encryption and authentication, provides users with a different passcode for transactions. This passcode is required in addition to the user's standard login credentials to make transactions or withdrawals of assets. It adds an extra level of security and is a rare safety measure among cryptocurrency exchanges.
Also Read: Top five Best Cryptocurrency Exchange in US in 2022