Cryptocurrency is now widely accepted and is becoming more and more popular. You may withdraw your currencies from a crypto exchange and keep them in an external wallet, unlike equities at a stock brokerage. The best cryptocurrency wallets make it simple to safely store and manage your cryptocurrency holdings (and maybe even a little fun).
You might be seeking the best crypto wallet if you want to purchase and store Bitcoin or other virtual currencies. We evaluated a vast variety of cryptocurrency wallets, paying particular attention to price, user-friendliness, supported coins, and other aspects.
| | | | |
| --- | --- | --- | --- |
| Wallet | Ease of Use | Platform | Purchase Cost |
| TRUST WALLET | 8.5/10 | Android & iOS | FREE |
| METAMASK | 8.5/10 | Browser Extension (Chrome), Android & iOS | FREE |
| HIPPO WALLET | 9/10 | Android & iOS | FREE |
| MYCELIUM | 8/10 | Windows, Mac, Android & iOS | FREE |
Basic Features
Trust Wallets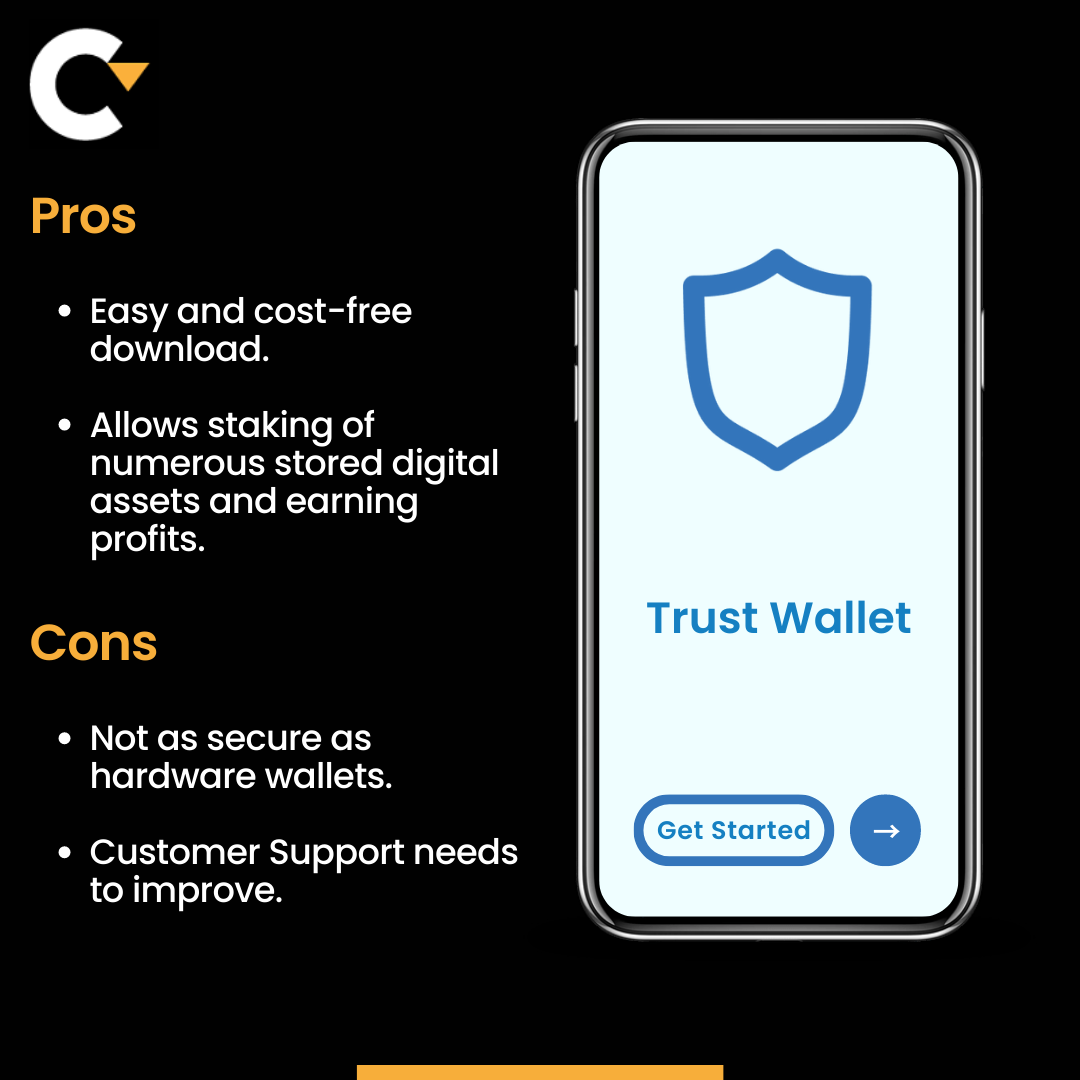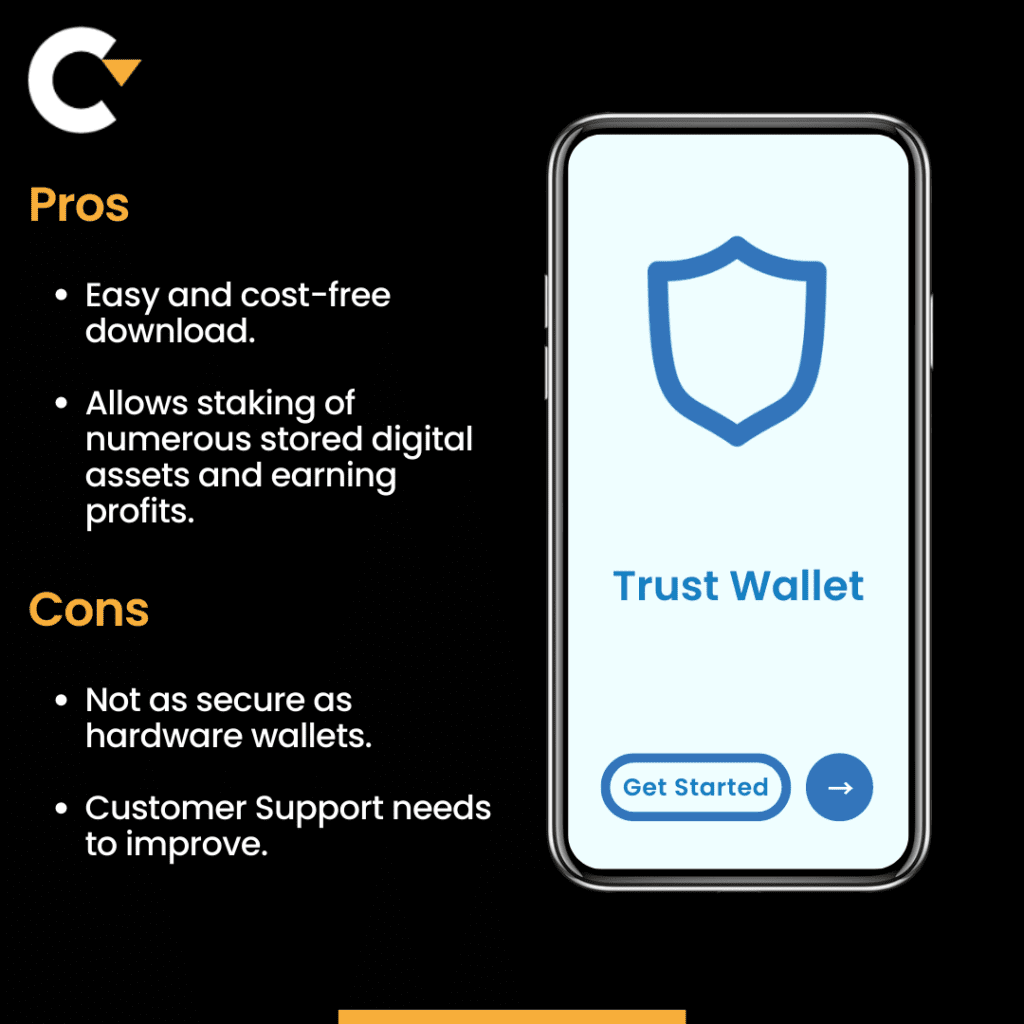 Trust Wallet is a secure digital wallet for storing NFTs and a wide range of other crypto assets. Users of the Trust Wallet can also purchase additional tokens through decentralized exchanges. Both iOS and Android users may use Trust Wallet. The wallet is continuously improved and complies with BIP39 and other regulatory requirements to guarantee compatibility with other cryptocurrency wallets.
Advantages of using a Trust wallets:
Using Trust Wallet has a number of benefits, including the following:
Integration of DEX – Using the interfaces that Trust Wallet offers with Uniswap, Binance DEX, and Pancake Swap, you may trade hundreds of different currencies and tokens.
Dapp integration – A fully optimized mobile browser that enables you to utilize any dapp right from your wallet.
Security and privacy – Your keys stay on your smartphone, and you retain total control over your funds and experience.
Staking – Generate income while promoting blockchain security.
DeFi – By using Trust Wallet, you may access all parts of the DeFi ecosystem.
Metamask Wallet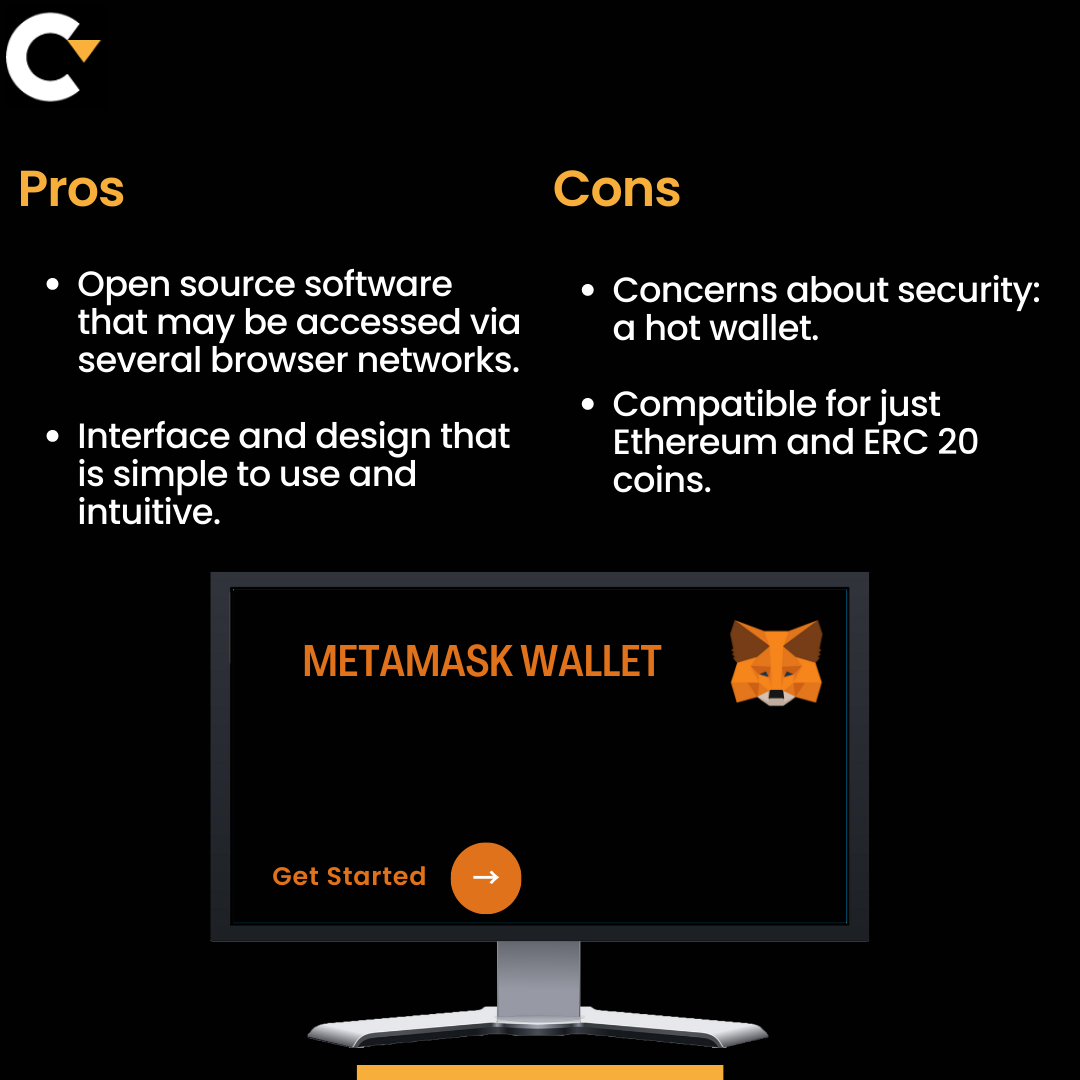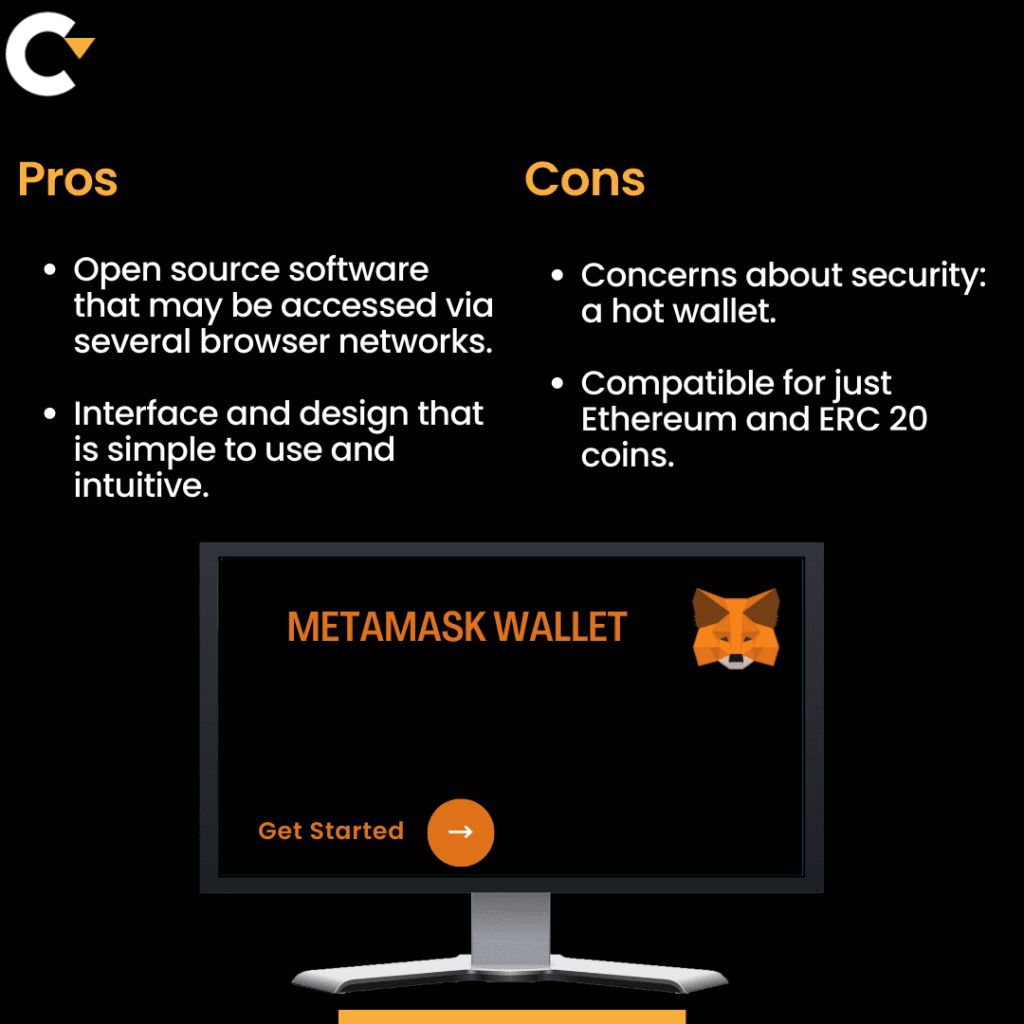 This wallet works as an Ethereum wallet. Once installed, it gives users the ability to hold ERC-20 tokens and other cryptocurrencies, allowing them to trade through any Ethereum IP. Subscribers may use their currencies to buy goods and services by linking Metamask to Ethereum-based decentralized apps. They can also wager tokens in betting apps and swap them on decentralized exchanges (DEXs).
Three Main Features of Metamask:
Within the app, users may easily create and switch between several wallet credentials. Tokens may be kept in the built-in crypto wallet. Using a Metamask plugin, users may securely store their private keys and wallet identities in their browser.
Peer-to-peer (P2P) token swaps may be done using the trade function of the wallet, which is accessed through your wallet.
The wallet may also be used by users to instantly access a number of Ethereum-based applications, cryptocurrency lending services, games, NFTs, and other things. Due to the integrated cryptocurrency wallet, users may simply spend, trade, or gamble their virtual currency anywhere within the Ethereum ecosystem.
Hippo Wallets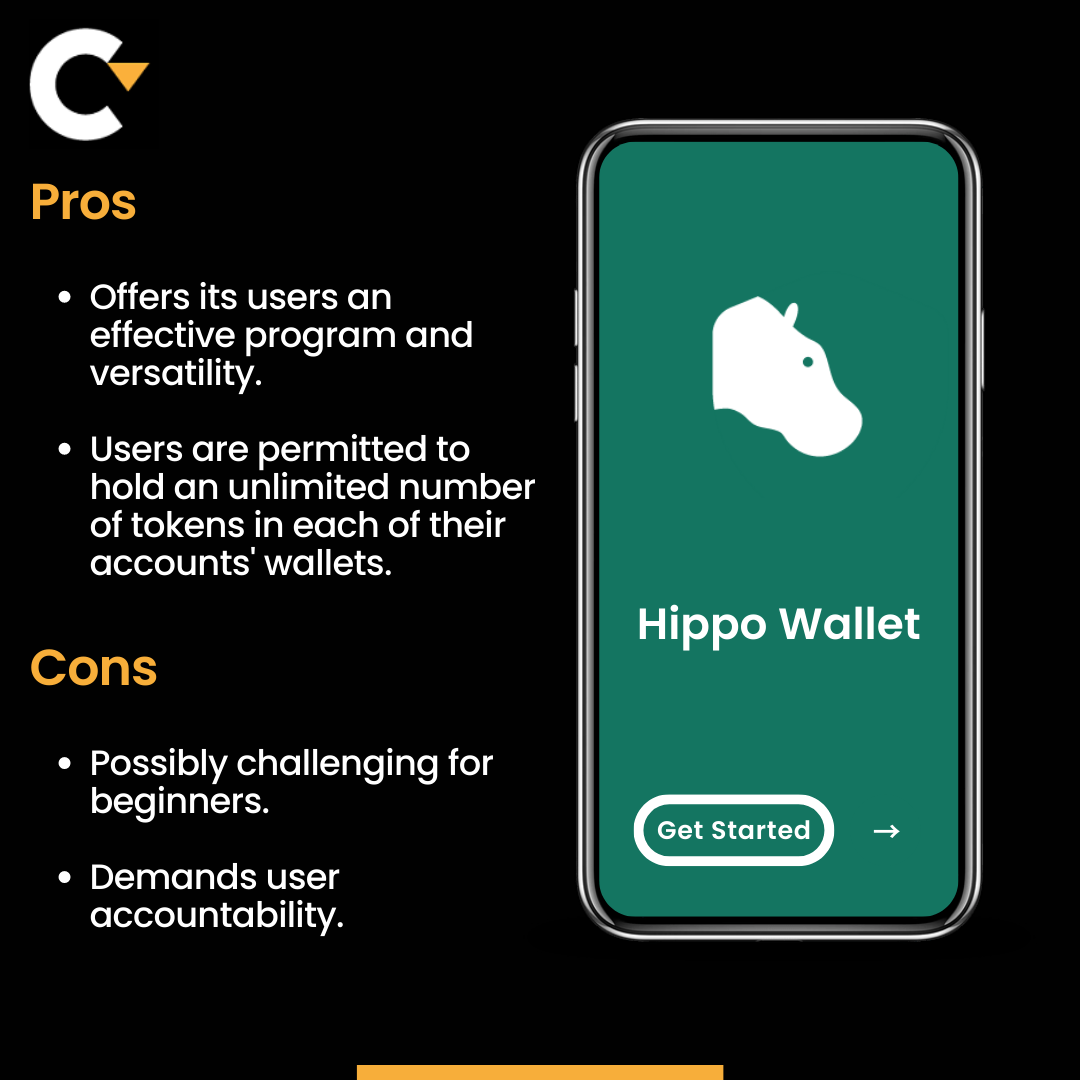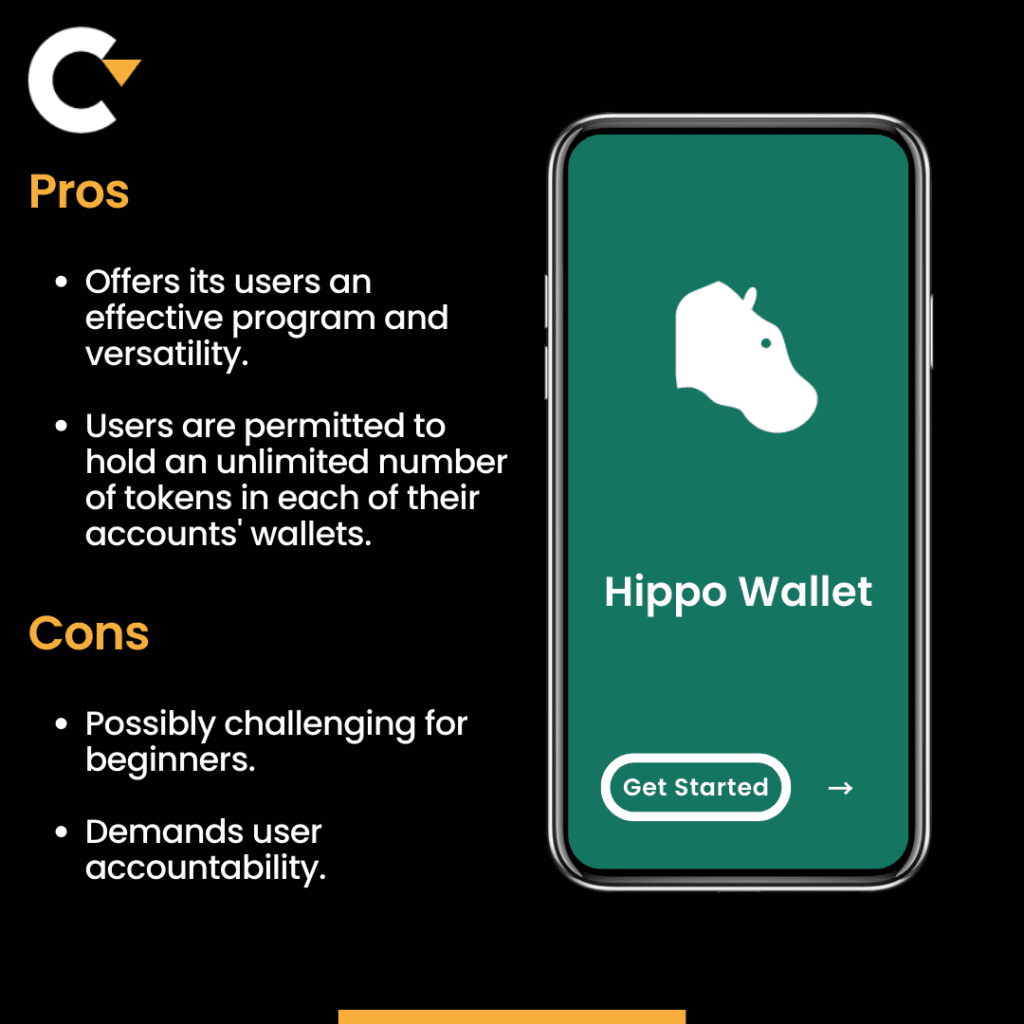 Hippo wallet is a multi-currency, decentralized, non-custodial virtual currency wallet. Both novice traders and seasoned pros may securely store, retrieve, and transmit their crypto owing to its user-friendly UI. Additionally offering anonymity, instantaneous payments, simple backing, and an easy to use design, Hippo Wallet is very protected.
Reasons to choose Hippo Wallets:
Privacy and protection – When utilizing Hippo Wallet, secret keys are only stored locally on users' own devices, where they are well-protected by a number of strong security procedures. The 24-word recovery phrase that is only known to the user is where each individual keeps their cryptocurrency balance, further increasing the wallet's security features.
Comfort and adaptability – Users of Hippo Wallet are also permitted an unlimited number of wallets per account. Hippo Wallet is unique in that users may select how much bitcoin they want to receive from the transmitter.
Simple Exporting & Importing – Users of Hippo Wallet may move both single-coin and multi-coin wallets. The steps are quite simple to follow. If someone wishes to switch from using Hippo Wallet and another wallet service.
Multiple Wallets – Users will find the ability to access many wallets from a single smartphone to be useful. They would need to create a new wallet using the Hippo Wallet software, record the security code and mnemonic passwords, and the wallet would be created quickly.
Mycelium Wallet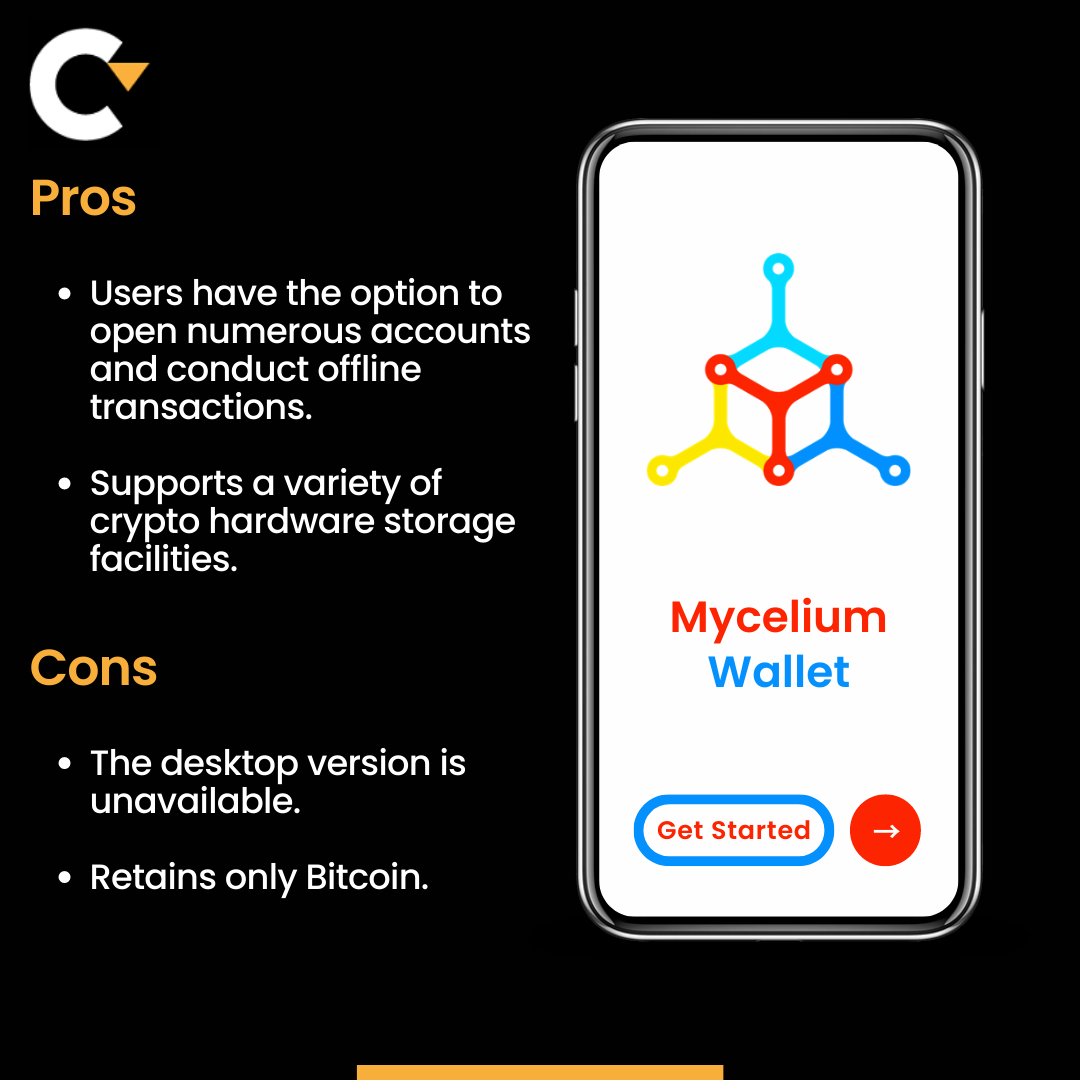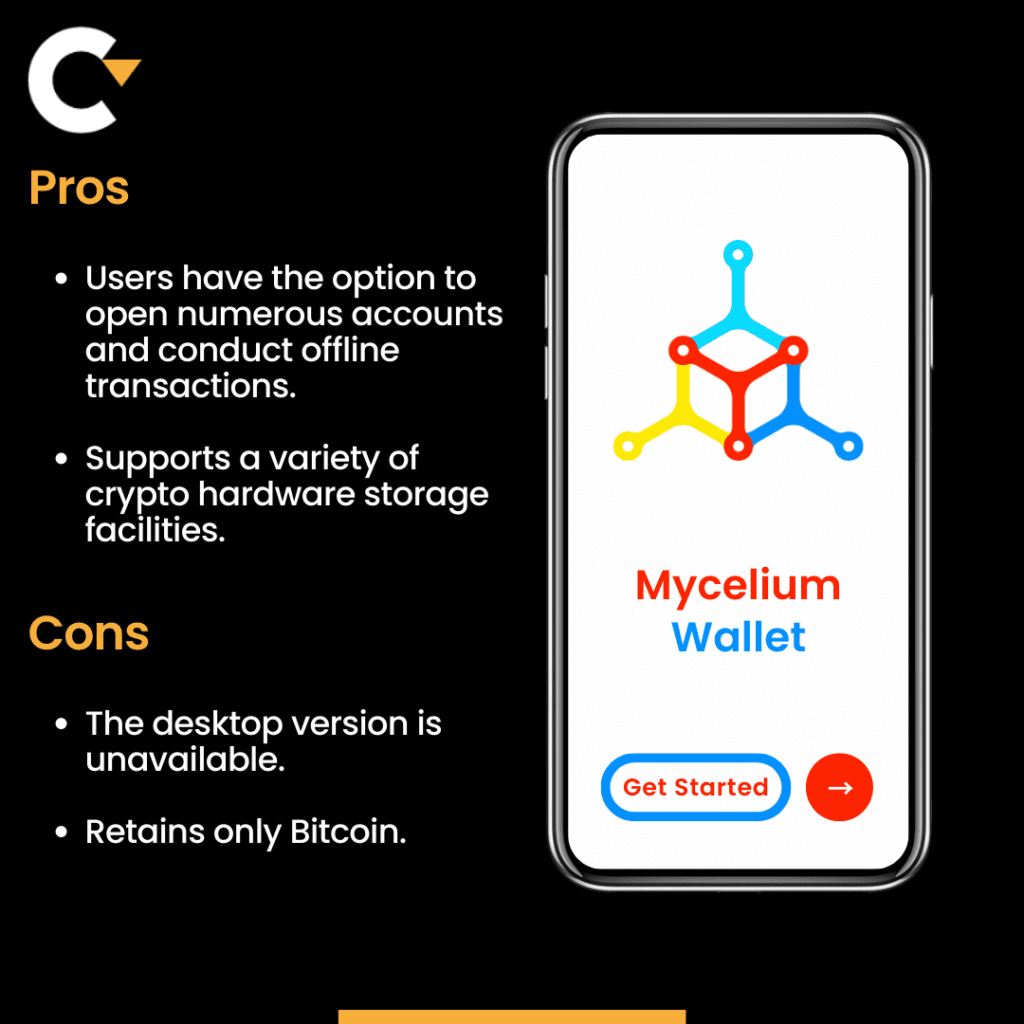 Mycelium is a safe wallet for mobile devices which stores bitcoins. It has the ability to store your Bitcoin private keys locally, protecting them from third parties or virtual servers. It is a Hierarchical Deterministic wallet, which means it uses a string of 12 random words called the Master Seed Key. All subsequent bitcoin addresses are generated sequentially using this very same seed key.
Features that sets Mycelium wallet apart:
Miner's fee – In Mycelium, there are four different miner fees. These fees, which go to the miner, are applied to transactions. The Mycelium developers disagree with this assertion.
Purchase Records – Users may see the total number of bitcoins that have been received or sent to each address over the course of time by visiting the Mycelium transaction history tab.
Phone Book – The address book page allows users to keep track of the addresses they often exchange. The user has the option to add as many addresses as desired.
Money spent on cold storage – To make purchases using your app, you may utilize Mycelium to connect to your Trezor and Ledger Nano S cold storage devices.